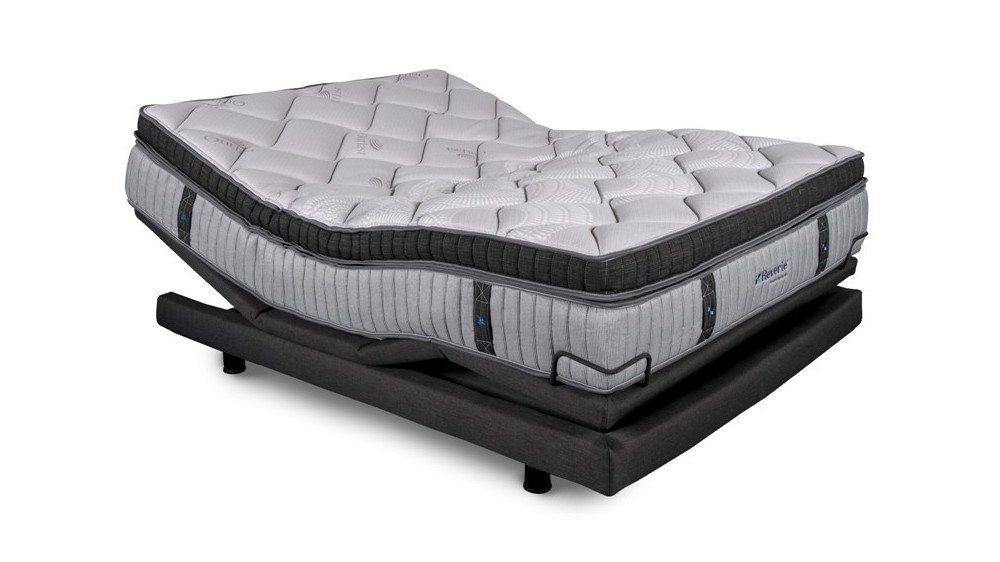 Display all pictures
Do you know what a good night of sleep is costing?
The average person sleeps 8 hours a night and a minimum of 10 years on this mattress . For a perfect night of on this bed you only pay...
$20.82

/month
Reverie Dream Supreme Sleep System Mattress
Need help? Call 1800 753 293

Not sure how this Mattress will feel?
Relax, we have got you covered with our 100 day risk free trial! Test out your new mattress in the comfort of your own home. If you are not 100% satisfied, simply send it back for replacement. T&C Apply

A Premium Mattress Made For You…That Changes As You Do
Our DreamCell™ mattresses are custom-made for you and the way you sleep. We customize the firmness level on each side of the mattress to your specifications when we build it, which is great for partners that have different sleeping preferences. The mattress can also adapt with you over time as your comfort preferences or weight changes. How? Just unzip the cover and reconfigure the DreamCell support system to the firmness level you want using these configuration grids. You don't need more DreamCells to change the firmness level—the ones that come with your mattress can be used to create any firmness configuration.
Reverie Dream Supreme Mattress Features
• 11" DreamCell™ mattress is custom built to your firmness preferences; mattress can be reconfigured by owner to adjust firmness levels on each side.
• The mattress cover zips off to give you access to the DreamCells to change the firmness level if needed.
• Mattress materials are breathable, allowing air flow through the mattress, helping you to sleep comfortably all night.
• Eucalyptus mattress cover zips off for easy cleaning.
• 10-year limited warranty (mattress only)
Reverie Sleep System
When you purchase the Dream Supreme Mattress you can enjoy even more customised comfort with the choice of two adjustable bases including the Reverie 7s Supreme and the Reverie 3e Essential. The mattress and bases are sold separately.
Get Next Day Delivery
All products in stock are eligible for Sydney CBD next day delivery. Ask us if you can get your Reverie Dream Supreme Mattress by tomorrow.
Brand
Reverie
* Mattress and Base sold separately