1
2
3
4
5
6
7
8
9
10
11
12
 

Delivery

(EDT 2-4 WEEKS)

State-of-the-art technology, luxurious design
The Comfort Sleep Emporio Black X Illusion mattress combines enhanced comfort technology with premium natural materials to offer ultimate comfort and support. With its signature dark tones and minimalist styling, this range is a must-have addition to any contemporary bedroom. Designed with style and innovation in mind, this collection will set you up for a well-rested night. 
The Emporio Black X Illusion range offers a full plush 30,000 resolution mattress. The top layer of this mattress is an Italian Graphite Memory Foam, which is a hybrid foam that has embedded pressure relief and memory foam contouring to support the body. This graphite material is a natural cooling mineral, that has the rebound speed of latex and is much lighter than a pocket spring mattress of equal size. All the foams use an open-cell formula, which has superior heat dissipation capabilities that prevent the growth of bacteria and fungus- for healthy & hygienic sleep.
All foams utilized for this mattress are both GECA and Oeko-Tex certified, which have no dangerous organic compounds, no off-gassing, and does not involve any environmentally unsustainable production processes. Most of the foams and fabrics are Australian-made, although the Graphite foam is imported from Italy and compliant with all EU quality standards.
The Emporia Black X Illusion mattress is scientifically designed to optimize the amount of pressure relief from the mattress. Testing is performed using a medical-grade pressure senson to stimulate human pressure and ensure that partner disturbance is virtually eliminated. A durability test was run to simulate a plush mattress to last its entire life cycle, and there were clear high-quality performance results. Using the latest rollator and sensor testing technology, there was high resistance on the mattress, from sagging through all the foam layers.
With a range of high-quality comfort foams, memory foams, and premium Italian Graphite foam, the Emporio Black X Illusion is guaranteed to suit a range of body types.
The Emporia Black X Illusion foam mattresses are available in three mattress strengths - Plush, Medium, and Firm. Plush offers a soft cushioning that maximizes sleeping comfort by providing high body support and is ideal for side sleepers. The Plush mattresses are highly flexible, resilient, and well-suited to a range of sleepers. The mattresses are a 'harder' sleeping area with limited cushioning, designed for those who need stronger back and body support. 
Give us a call to discuss which option is the right one for you!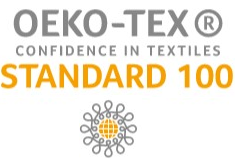 STANDARD 100 by OEKO-TEX®
The fabric on the mattress is tested and certified. There is no harmful substance. It stands for customer confidence and high product safety.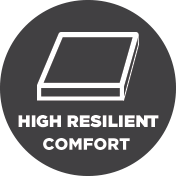 High Resilient Comfort Foam
A premium high-density open-cell comfort foam for increased longevity and resilience. Maximizing mattress breathability, body contouring, support, and overall comfort.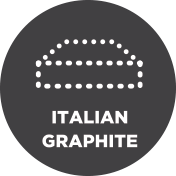 Italian Graphite Memory Foam
A natural material with outstanding heat transfer and hygiene properties. Promotes a healthier, cleaner, and anti-microbial mattress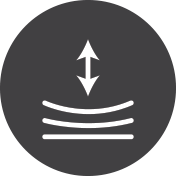 High Resilient Foam Foundation
High resilient and body contouring foam foundation. Improving the movement of the body throughout the night whilst minimizing partner disturbance.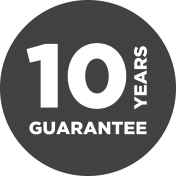 10 years Guarantee
Every Comfort Sleep mattress is produced in Australia and is backed by our 10-year guarantee offering you peace of mind.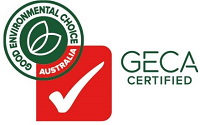 Environmental Choice Australia Approved
Comfort Sleep uses a type of foam that is certified with the Good Environmental Choice Australia Label. This tells you that your Comfort Sleep mattress uses materials that comply with the strictest environmental standards, making Comfort Sleep products safer for you and better for the environment. 

100% Australian Made Mattress
Comfort Sleep is an award-winning Australian mattress manufacturer that engineers highly innovative mattresses that are of superior quality and style. Offering luxury, designer, premium, and classic mattresses, Comfort Sleep provides a range of styles that are tailored to suit your needs and preferences. Prioritizing the design process, all their mattresses are from locally sourced materials and have a focus on sustainability and social responsibility. With over 40 years of experience in making mattresses, Comfort Sleep is a brand you can rely on when designing your sleeping space.   

The  Emporio Illusion Black X Mattress is Suitable for Adjustable Beds 
This Mattress is specifically designed to be used with adjustable bases, giving you a level of individual flexibility to adjust your height and position each night for the most comfortable rest.  The  Emporio Illusion Back  X can be also used on slat or platform Bed bases. 

Buy it with confidence - Enjoy the benefits of
10-year manufacturer guarantee.

Data sheet
Promotion

35% OFF

Made in

Australia

GECA Approved

Yes

Luxury Range

Yes

Anti Bacterial Qualities

Yes

Dust Mite Resistant

Yes

Minimise Partner Disturbance

Yes

Eco Friendly

Yes

Guarantee

10 Years

Good Back Support

Yes

Edge to Edge Support

Yes

Handcrafted

Yes

Level Comfort

Soft Feel

Mattress Thickness

30cm

Product Type

Mattress

Brand

Comfort Sleep
Specific References
UPC

2210