1
2
3
4
5
6
7
8
9
10
11
12
 

Delivery

(EDT 3-4 WEEKS)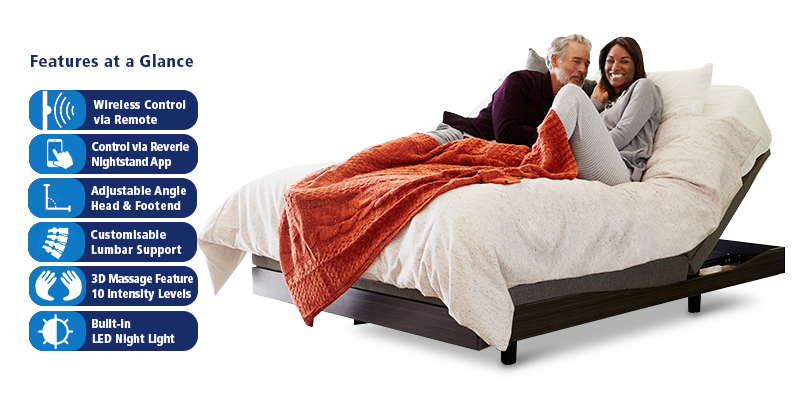 Sophisticated Beyond Measure
The 9T Adjustable Power Base Foundation by Reverie is the most stylish and technologically advanced adjustable foundation base in the market. This premium adjustable power base features a chic and stunning design including a grey upholstered top, beautiful wood rails and a gradually tapered set of legs. Its luxurious design is complemented by high end functionality that lets you customise your sleep surface to find the most comfortable sleeping or resting position. With a simple touch of a button, adjust the way you sleep and turn your bedroom into the ultimate chill spot with the most elegant power base on the market. 
Sleep better tonight so you can live well tomorrow!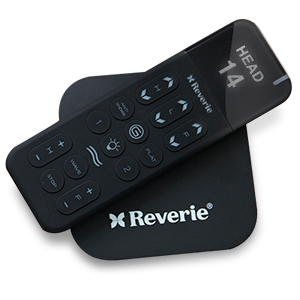 Wireless Remote Control with OLED Display
The Reverie 9T's remote was created with you in mind. Extremely user friendly, this remote feature clear backlighting, ergonomically arranged buttons and a high-resolution screen so you can achieve those precise movements and bedroom settings. The remote comes with three pre-programmed positions: zero-gravity, an anti-snore and flat position as well as two programmable positions. Additionally, charge your OLED remote with the Reverie's wireless charging pad.
The OLED Wireless remote control features THREE pre-programmed positions and TWO additional programmable memory positions so you can lock in your favourite positions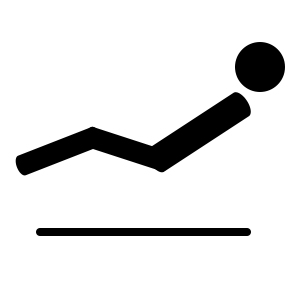 The Zero Gravity
The Zero Gravity Pre-set Position simulates weightlessness – eliminating pressure limbs and lower lumbar.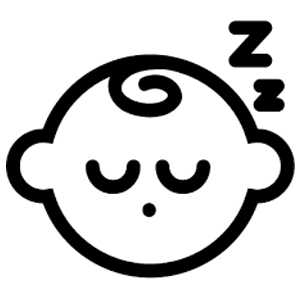 The Anti-Snore
The Anti-Snore Pre-set Position raises the head of the bed slightly to open airways to improve breathing and reduce snoring.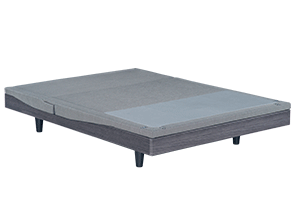 Adjustable Head and Foot Elevation
Change your bed's head and foot elevation to virtually any angle for the most comfortable sleeping experience, ever! Unlike previous models, the 9T Power Base Foundation moves significantly faster and smoother so you get your own personal sweet spot without any jerky movements.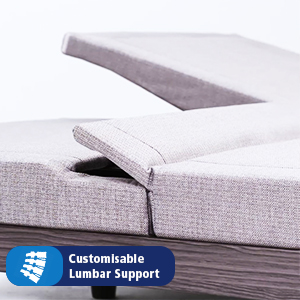 Individual Lumbar Functionality
The 9T is carefully engineered to provide you with the perfect lumbar support as it lets you adjust the elevation one degree at a time. Have the ability to find the perfect degree of lumbar support for your back in exactly the way that you want!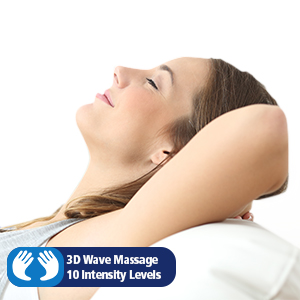 Relaxing 3D Wave Massage Function
What's more, the 9T's massage function is whisper quiet so you get the massage that you need without the buzzing noise.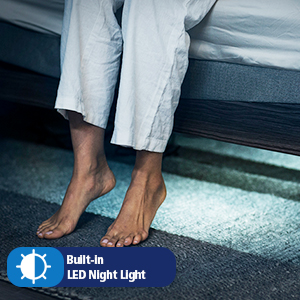 LED Nightlight strips
This powerful adjustable base foundation comes with a soothing under-bed LED light so you get gentle illumination when you need to get up in the middle of the night.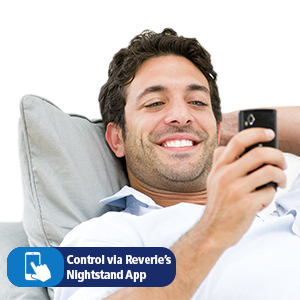 Control Via Nightstand App
Control your Reverie Adjustable Base through your smartphone! Set alarms, presets and more with our NightStand App. This base is compatible with the Bluetooth Mobile Module which allows control of the bed through Reverie's Free Nightstand App (available in Android and iOS).

Other Features
Split foundation construction on split king models let each person individually control their own adjustable foundation.
Individual massage control on each side with split king option.
ProGrip to secure the mattress
Wall-snuggler Design keeps the nightstand within reach
850 lb weight limit
Automatic safety stop upon weight overload
Power down feature in the event of power loss
Legs 3-in-1 wooden tapered leg design for customisable height 20cm, 13cm  or  8cm (have to add the 18cm base thickness to get the total height of the base )
The legs are adjusted by removing one of the cups the stuck on top of the other. 
Elation Speakers are available for an extra fee of ($699). 


Buy it with confidence - Enjoy the benefits of
5-year manufacturer guarantee.

Data sheet
Luxury Range

Yes

Minimise Partner Disturbance

Yes

Orthopedic

Yes

Guarantee

10 Years

Good Back Support

Yes

Benefits

Bluetooth/ Wi-Fi

Product Type

Bed Frame
Specific References
UPC

2210