Sealy Memory Rest Traditional Pillow
$329 -$170
$159 https://www.bedworks.com.au/bedroom-furniture/pillows-bedding/pillows/2296-sealy-memory-rest-traditional-pillow.html
-$170
Need help? Call 1800 753 293
Sleep Soundly with Sealy
Sleeping soundly involves the perfect mattress and the perfect pillow. Get the perfect sleep with Sealy's Memory Rest Traditional Pillow!
Featuring a traditional pillow shape, this premium memory foam pillow contours and supports your head, neck and pillows for all-night rest and pressure relief.
The Memory Rest Traditional pillow comes with a removable Tencel fabric pillow cover.

Tencel fabric is a super-soft, eco-friendly and hypoallergenic material that allows air to pass through your pillow so it stays cool, dry and comfortable throughout the night. What's more, it is soft to the touch so you get an easly sleep every night.
The machine-washable, removable pillow cover is a convenient pillow feature for easy cleaning.

This pillow features a medium profile and is adequate for back and side sleepers
Comes in standard size (40 cm X 60 cm) and fits most standard size pillow covers.


Don't sacrifice comfort. Get the best pillow for the best sleep with Sealy!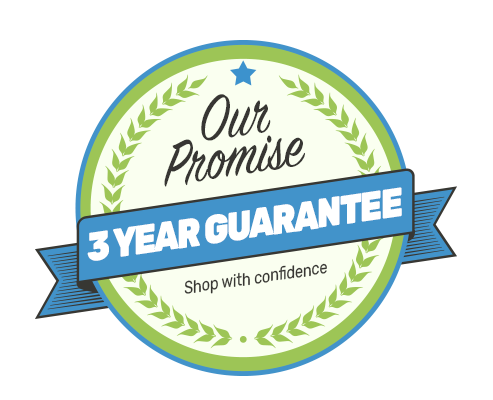 Our curated selection of beds. mattresses and pillows from Australia's favourite brands come with a promise of quality. Shop with confidence and enjoy a 3 year guarantee for the Sealy Memory Rest Traditional Pillow!