1
2
3
4
5
6
7
8
9
10
11
12
 

Delivery

(EDT 8-10 DAYS)

Welcome to the premium range in A H Beard's Domino mattresses, designed to enhance a restful night's sleep for those with sensitive skin or people with medical/high performance needs requiring premium support and rest. The Edinburgh Medium Mattress with pillow top and thick multi-layer support has a 10-year guarantee and is trusted by athletes at the Australian Institute of Sport to give them a winning edge. It's also HealthGuard certified for resistance to allergies and mites and comes with a Sensitive Choice rating from the National Asthma Council. The Queen size Edinburgh Medium Mattress weighs about 35 to 40 kilograms.
Domino Independent Edinburgh Range
Treat yourself to top-notch sleep with the Edinburgh Mattress from AH Beard. Made from top-quality hypoallergenic mattress materials using innovative manufacturing techniques, this Australian-made mattress will give you premium sleeping comfort every night of the year. 

At the heart of this high-quality mattress is its innovative support system that provides key areas of your body with support that you can count on, night after night. It's one of the firmest thickness mattresses available at 32cm.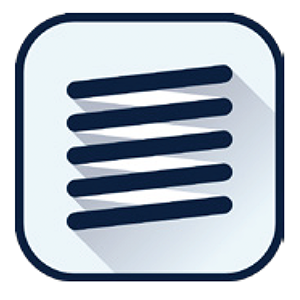 Conforma 5-Zone Support System
The Domino Edinburgh uses the Conforma 5-Zone support system. This pocket spring mattress has five zones and each zone provides extra support to the shoulders, pelvis and legs for pressure relief where it matters, plus the comfort of having full support across the length and width of the mattress no matter your sleeping position.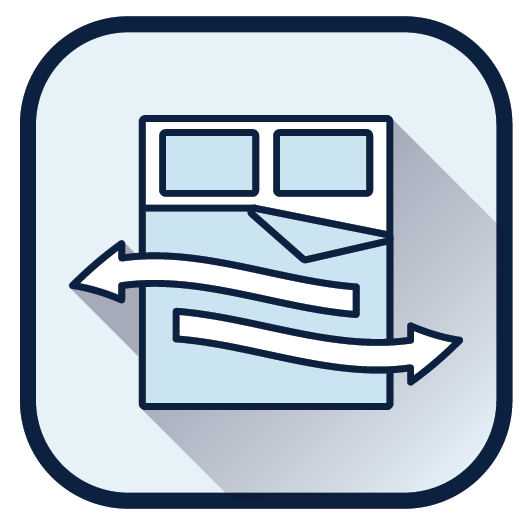 Performa Edge Support
The Domino Edinburgh provides a wider sleeping space with constant support - even to the edge of the mattress! You can maximise your sleep area with Performa Edge Support and create a stronger edge-to-edge experience that you can count on!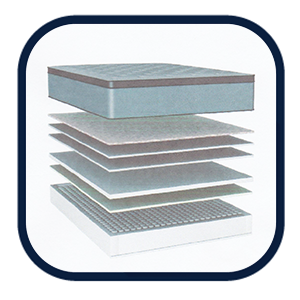 Wool and Silk Fibre Layers
The Domino Edinburgh uses a series of natural fibre multi-layers encased in the damask fabric on the mattress to provide you with a solid sleeping experience. Layers of wool and silk encase gel memory foam padding, using the strength and support of micro comfort spring coils, to create this premium sleeping experience. For added support, this pocket spring mattress comes with a pillow top that provides you with luxurious comfort.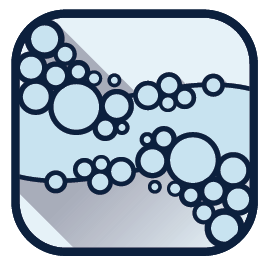 Generous Comfort Foams
The mattresses' quilted pillow top and body feature generous layers of Climalux quilt and foam for a soft and luxurious sleep. This allows the body to be cushioned in all the right places for undisturbed rest and repair, and proper support for athletes and those with medical conditions needing premium mattress performance.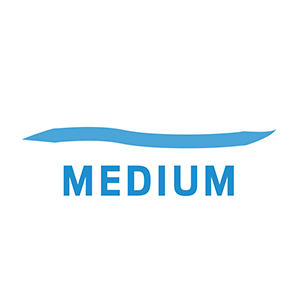 Medium Feel
This Edinburgh mattress delivers a medium feel for a cushioned and supported sleeping experience.

Pro-tip: The Domino Edinburgh Mattress caters for sleepers seeking a premium supported experience and comes in four mattress feels - Plush, Medium, Firm and Ultra Firm.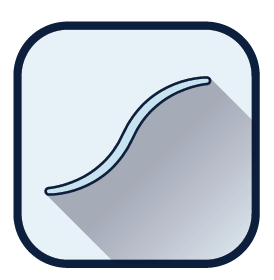 Climalux Foam and 3D Quilt
The mattress finish in damask quilting allows for both the mattress's materials and each sleeper to enjoy quality airflow and undisturbed heat and cool control through the night, by promoting constant airflow around the materials cushioning each sleeper so you remain cool, dry and comfortable every night.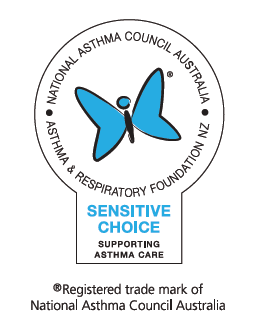 Sensitive, Hypo-allergenic Choice
AH Beard mattresses are certified by the National Asthma Council of Australia to be made from quality foams, materials and covers that have been treated to eliminate dust mites and prevent the growth of mould, mildew, fungus and bacteria.
HealthGuard™ Certified
The Domino Edinburgh mattress provides the ultimate protection for those suffering medical conditions or recuperation with HealthGuardTM – a treatment that inhibits the growth of dust mites, mould and bacteria to keep your skin protected and your airways clear from irritants.

GECA Certified
AH Beard is certified by the Good Environmental Choice Australia Label, meaning all materials used comply with the strictest environmental standards, making it a safer choice for your night's sleep and better for the environment.  

This mattress is 100% Australian-made and produced with the highest performance and quality checking standards.  You can't go wrong with the Domino Edinburgh range!
Treat Yourself to Top-Notch Sleep Tonight

Data sheet
Warranty

10 Years

Trusted by Athletes

Trusted by Athletes

Made in

Australia

Luxury Range

Yes

Dust Mite Resistant

Yes

Orthopedic

No

Composition

Pocket Springs (Minimise Partner Disturbance)

Eco Friendly

Yes

Good Back Support

Yes

Customisation Available

Yes

Edge to Edge Support

Yes

Level Comfort

Medium Feel

Mattress Thickness

34cm

SensitiveChoice

Yes

Product Type

Mattress
Specific References
UPC

2210