Sealy Posturepedic Elevate - Halifax Mattress with Comfort Sleep Matrix 9 Ensemble Base
$2,088 -$1,089
$999 https://www.bedworks.com.au/sale/mattress-base-combo-sale/2275-sealy-posturepedic-elevate-halifax-mattress-with-comfort-sleep-matrix-9-ensemble-base-.html?gclid=CjwKCAjw2uf2BRBpEiwA31VZj-kg0kAARCJJlGyO9YUavTtU70_wd91Yg5EeFdgcVhiytwYVHtbq6xoCC5gQAvD_BwE
-$1,089
Need help? Call 1800 753 293

Elevate your sleeping experience with a Sealy Posturepedic Mattress!
The Sealy Posturepedic Elevate Mattress range is designed to provide you with pure comfort and support. Proudly an Australian made mattress, this deluxe mattress range combines a myriad of innovative mattress technologies and premium materials. The base is guaranteed for 2 years and the mattress is guaranteed for 12 years.
The Halifax Mattress by Sealy is specially engineered to support your body for a memorable, uninterrupted sleep every night of the year:
Smartex

® technology encourages mattress ventilation and thermoregulation so you remain cool and comfortable throughout the night.

Comfortcore® Gel-infused memory foam layer provides you with pressure-relieving comfort as it envelopes your body and provides you with customised support.
Titanium (Coil) AlignSupport™ spring system allows the mattress to sense your weight and respond/react to maintain your body's alignment.
Sealy's premium fibre blend and cushioning quilt layer give you a luxurious feel.
Deep super firm foam provides comfort with that extra firm feel.
The Sealy Posturepedic Elevate mattress range comes in four comfort levels – Extra Firm, Firm, Medium and Plush - so you get the right support that you want and need.
Sleep well with a Sealy Mattress!
Practical, Economical Base
The Comfort Sleep Matrix 9 Ensemble Base is the perfect addition to those rooms with limited space or for a sleek and simple bedroom without the expense. Offering a compact but versatile design, this ensemble base is a practical option that allows you to do more with your existing space without sacrificing either style or durability. Available in the full range of standard sizes, this economical upholstered base is proudly made in Australia and is suitable for use with all mattress types. Fully Australian made, this economically-priced base is available in two neutral colourways, grey or charcoal.
High-Quality Construction
The Comfort Sleep Matrix 9 is 35cmH including the 10cm legs. The base is made with pine slats for strength and support. This ensemble base comes with a 2-year manufacturer's warranty for your peace of mind, knowing it will provide long-lasting service. Why not contact our sales team today and see if your base size is in stock for immediate delivery?
Product Notes: split base applies for king size ensemble base
Dimensions for Base
| | | |
| --- | --- | --- |
| External | Width (W) | Length (L) |
| Single | 92cm | 188cm |
| Long Single | 92cm | 204cm |
| King Single | 107cm | 204cm |
| Double | 138cm | 188cm |
| Queen | 153cm | 204cm |
| King | 183cm | 204cm |
| Super King | 204cm | 204cm |


Dimensions for Mattress
| | | |
| --- | --- | --- |
| | Width (W) | Length (L) |
| Single | 92cm | 188cm |
| Long Single | 92cm | 204cm |
| King Single | 107cm | 204cm |
| Double | 138cm | 188cm |
| Queen | 153cm | 204cm |
| King | 183cm | 204cm |
| Super King | 204cm | 204cm |


Mattress Height
| | | | | |
| --- | --- | --- | --- | --- |
| | Soft | Medium | Firm | Super Firm |
| Height | 30cm | 29cm | 27cm | 28cm |

This is an Australian-made product.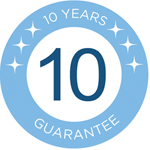 Sleep soundly in the knowledge that your new mattress by SEALY has been masterfully handcrafted using only premium materials and is backed by 10-year Guarantee from this renowned company. SEALY give you a top-quality mattress with an excellent reputation for a great night's sleep. PLUS Bedworks will offer you an Exclusive Extended 2-year exclusive Guarantee as well!