All You Need Storage Sofa Bed - Innovation Living
Enjoy Extra 10% Saving in EoFY Sale! code EOFY
Enjoy Extra 10% Saving in EoFY Sale! code EOFY
RRP $2,199
-10%
$1,889 https://www.bedworks.com.au/sofa-beds/1928-all-you-need-storage-sofa-bed-innovation-living.html
Need help? Call 1800 753 293

 Multifunctional Sofa Bed
The All You Need Sofa Bed designed by Design by Oliver & Lukas WeissKrogh is a multifunctional sofa bed that brings together a practical and stylish looking sofa bed. This single-seater sofa bed features a large storage box under the seat with movable & adjustable back cushions. With a wide range of upholstery fabrics to choose from, make this multi-functional sofa bed is the perfect addition to your living space.  
Spring Mattress 6-12 cm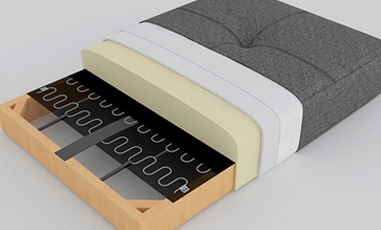 A high resilient mattress with a 6-12 cm pocket spring core ensuring a proper soft and comfortable mattress.
Measurement
Measurements as Sofa
Width: 100 cm
Length: 200 cm
Height: 86 cm (top of back cushion)
Measurements as Sofa Bed
Width: 100 cm
Length: 200 cm