SLEEP EASY WITH SEALY MATTRESS
Say goodbye to old and thin mattresses when you invest in the ultimate sleep experience with a Sealy Posturepedic Mattress.
 
There is no denying the life-changing power of a good night's sleep. Quality sleep gives our bodies ample opportunity to rest, recover, and reset. That's why purchasing a comfortable, high-quality, durable mattress is essential for our physical and mental health!
Choosing the right mattress is easy when you shop with Bedworks. Having a wide range of bedroom furniture and mattresses, we offer leading brands that are trusted, reputable and industry leading.
 
Sealy mattresses represent more than five decades of research and innovation. Since 1969, Sealy mattresses have helped Australians across the country sleep better with their premium products and supportive spring technology. If you have never felt it before, it's time to experience the Sealy difference. At Bedworks, we stock a variety of Sealy mattresses & beds including the Sealy Posturepedic range.
Sealy Mattress Technology
With five manufacturing plants and over 750 employees in Australia, Sealy continues to develop the highest quality mattresses and beds on the market. Committed to innovation, the bright minds behind the brand have developed a whole range of sleep-changing technologies, including:
·      SmarTex

·      ComfortCore

·      AlignSupport
System
·      AlignSupport
Titanium (Coil)
·      UniCased
XT and Endurance Base

·      and more!

SmarTex®
Intelligent SmartTex
technology enables the fabric of your mattress to draw away moisture to cool and regulate your sleep climate so you can stay comfortable all throughout the night. This helps create a healthy sleep environment.

ComfortCore®
Sealy mattresses incorporated with the Enhanced Gel Memory ComfortCore
layer works to adapt and conform to your lower back. This contour layer means premium comfort and pressure relief to alleviate any stress on your lower back while you sleep.

AlignSupport®System
The AlignSupport
System has intuitive coils that sense your weight and respond in real time to maintain your body's natural alignment. You'll rest easy knowing each coil is working effortlessly throughout the night to keep you relaxed and supported, allowing you to enjoy deeper more restorative sleep.  

UniCased®XT
Sealy mattresses that are reinforced with UniCased
XT edge support provide extra stability and maximises the usable sleep surface so you get edge-to-edge support and longer-lasting comfort.

Endurance Base®
Combine your Sealy mattress with a stress-absorbing Endurance Base
that's engineered to ensure you are supported fully and have the best quality sleep.  
From the Elevate Ultra to the Posture Premier, Sealy beds are designed to deliver genuine sleep quality now – and for many years to come.
Shop Sealy Mattresses & Beds with BedWorks

All the Sealy mattresses are Australian-made products.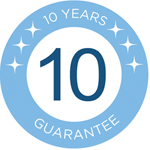 All Sealy mattresses and the Sealy Posturepedic range are Australian-made products. From the Elevate Ultra to the Posture Premier, Sealy mattresses are designed to deliver genuine sleep quality now – and for many years to come.
 
Sealy mattresses, beds, and sleep systems come with an incredible 10-year warranty. And when you buy a Sealy mattress with the dedicated team at Bedworks, we'll give you an exclusive 2-year warranty extension at no extra cost. We are proud to offer next-day delivery across Australia from our warehouse. We can also take away your old mattress for a fee, so you don't even have to lift a finger (see T&Cs).
 
 
Bedworks offers 10-year manufacturer guarantee plus exclusive extended 2-year Bedworks guarantee. Available for next-day delivery from our warehouse! We can also take away old mattresses (extra cost – see T&Cs).
 
Treat yourself to the number one best-selling premium mattress brand in Australia and experience the Sealy difference today. Invest in better sleep with Bedworks.