Sealy Products


SILLY SEASON PRICES ON SEALY BED
Fancy a new contemporary mattress to jazz up your bedroom comfort in time for a perfect sleep?
Act fast! We have over 30 Sealy Mattresses ready to fly out at SILLY SEALY SEASON prices!
OfferingSmarTex®, ComfortCore®, AlignSupport®System,  AlignSupport™ Titanium (Coil), UniCased®XT and Endurance Base®, and so on technologies to support you fighting the everyday challenge.Your body and mind elevated, thanks to the natural rejuvenation of unbroken, quality sleep. That's what makes it clearly a Sealy.
Bedworks offers 10-year manufacturer guarantee plus exclusive extended 2-year Bedworks guarantee. Available for next-day delivery from our warehouse and take away old mattress can be organised (extra cost).
50% OFF starts NOW! Surprise your loved ones with this great gift today!

SmarTex

®
Intelligent SmarTex fabric draws away moisture to cool and regulate your sleep climate.

ComfortCore

®
Enhanced Gel Memory ComfortCore® layer adapts and conforms to your lower back for added comfort and pressure relief.

AlignSupport

®

System
Intuitive coils sense your weight and respond to maintain your body's natural alignment. You'll rest easy knowing each coil is working effortlessly throughout the night to keep you relaxed, allowing you to enjoy deeper more restorative sleep.

UniCased

®

XT
Reinforced with UniCased®XT edge support, provides added stability and maximises the usable sleep surface.

Endurance Base

®
Combine your mattress with our stress absorbing Endurance Base engineered to provide a deeper feel and long-lasting comfort.

This is an Australian-made product.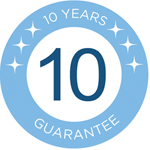 Sleep soundly in the knowledge that your new mattress by SEALY has been masterfully handcrafted using only premium materials and is backed by 10-year Guarantee from this renowned company. SEALY give you a top-quality mattress with an excellent reputation for a great night's sleep. PLUS Bedworks will offer you an Exclusive Extended 2-year Guarantee as well!!