Magniflex Mattress & Pillow Products

Bedworks exclusively brings to you one of Europe's top mattress brand - Magniflex
For more than half a century, Magniflex stands as one of the leading European mattress brands that bring about superior comfort and well-being. With a passion for excellence, Magniflex introduces product innovation upon product innovation that's backed by research and inspired by consumer's need. 
The Magniflex Difference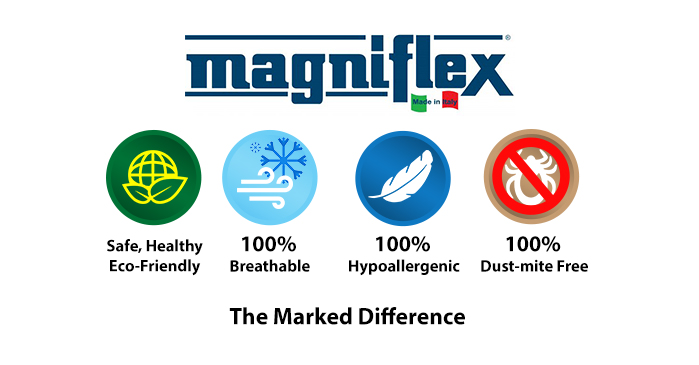 With Magniflex, "Sleep is Life's Greatest Treasure".  That being said, Magniflex ensures that you get to treasure each sleeping moment by providing you with mattresses and pillows that allow you to have the best sleeping experience every night of the year. Magniflex developed an innovative open-cell memory foam that allows constant airflow to maximise mattress breathability ny up to 85%. This ensures that the mattress stays cool and ventillated. Combining mattress ventillation with hypoallergenic materials, the growth of dust mites and other allergens are inhibited, thus making the mattress safe for the entire family. Additionally, as the open-cell memory foam is made from sustainable materials, the material is toxin free and is healthy to use. Enjoy zero off-gassing as no toxic cluges or adhesives were used in creating this amterial.
With Magniflex mattresses, you will never feel "trapped"' or "cocooned" by the mattress as it is carefully engineered to provide quick response that allows you to roll over and move easily without a struggle but still enusring zero-motion disturbance whilst sleeping. What's more, Magniflex mattresses responds to body weight rather than warmth. This allows the bed to mould and recover quickly. It provides you with proper lateral suppor, thus providing correct support and weight distribution without improper pressure. 
Excellence that is Certified
Used by over 35 million consumers spanning accross 80 countries, Magniflex is at the forefront of quality and excellence. Magniflex is a cut above the rest of its competitors as it is one of the only few mattress brands in the world to receive multiple certifcates of quality on all fronts.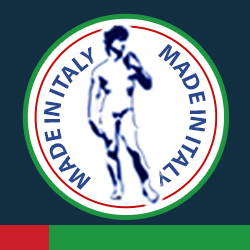 IMCI: Certificate of Quality, exclusively Made in Italy
Each element of a Magniflex product is exclusively Made in Italy. From its fabric and foams, down to its zipper, you are assure of receiving top quality that is a mark of Italian craftsmanship.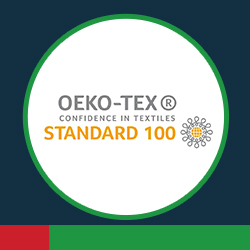 OEKO TEX Standard 100 Certification
OEKO TEX is a globally-recognised, independent certification-giving body that help consumers identify textile products that are harmless to health, environmentally friendly and manufactured in a fair way. The OEKO TEX Standard 100 is the highest possible standard given to any product manufacturer. This means that Magniflex uses materials that are certified to be free from ANY harmful toxins substances and is made with sustainable, eco-friendly processes. This makes Magniflex absolutely safe and healthy to use. This certification assures you that Magniflex products are 100% hypoallergenic, 100% dust-mite free and is equal to those fouond in baby clothing.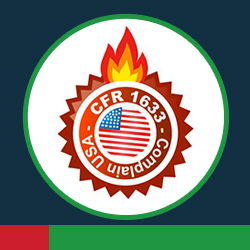 CFR1633, FIRA, TB603 Certification
This is a federal fire retardant certification which guarantee that the mattress complies with consumer regulations regarding the fire retardant properties of the product.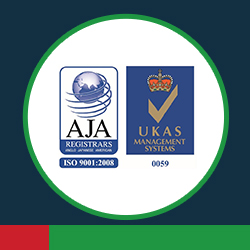 AJA and UKAS Certification
The manufacturing standards and management systems used by Magniflex comply with the directives of AJA and UKAS – internationally recongnised quality control bodies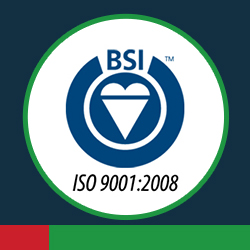 BS EN ISO 9001:2008 Certification
Magniflex complies with these standards that guarantee the quality of the company's products and services
Get a Magniflex Mattress Today!
Founded in Italy In the 1960's Magniflex has become a byword for comfort and wellbeing, developing products born from a passion for research and innovation. Magniflex is inspired by the beauty of Tuscany creating elegant, luxurious and first class products for the world. A focus on sleep, the environment, innovation and a genuine passion for improving the quality of life for its customers positions Magniflex as a company of prestige and trust.  
The Magnistretch Memory Foam, Magniflex Duogel Anniversary, the Magniflex Gold Mattress and the Magniflex Duoform Cooling Memory Foam Mattress all deliver the best of what Italy is renowned for – style, class, comfort and quality.