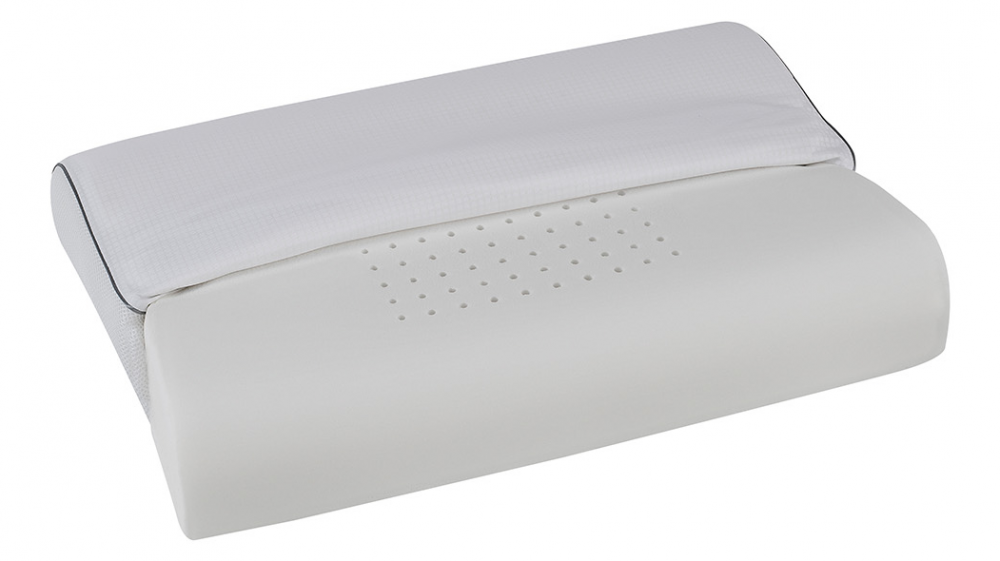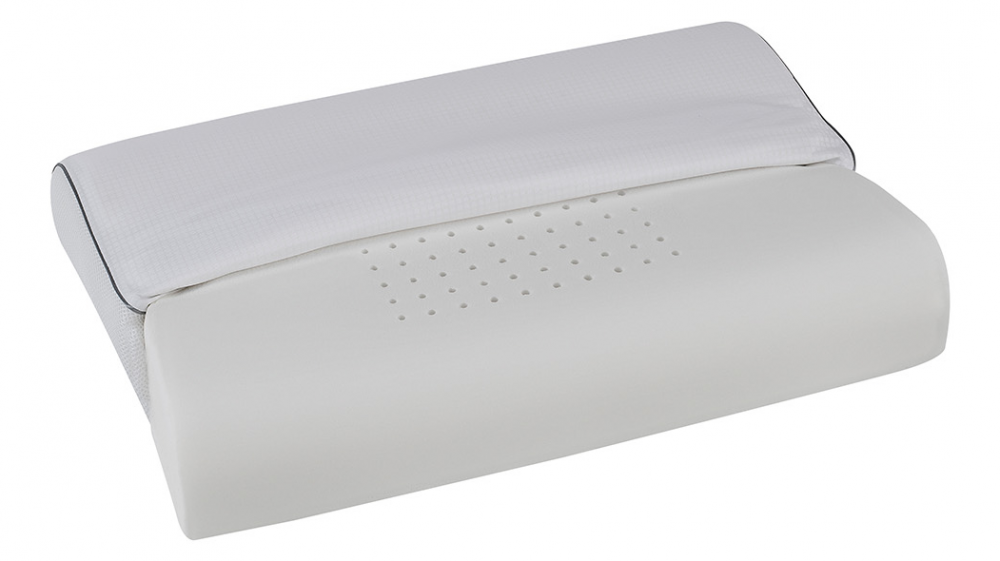 1
2
3
4
5
6
7
8
9
10
11
12
 
Magniflex Superiore Deluxe Wave Pillow
Superiore Deluxe Wave
The Superiore Deluxe Wave, part of the Superiore line, is a double-wave-shaped pillow offering two distinct comfort options. Its Outlast® cover guarantees a consistently cool and dry sleeping experience.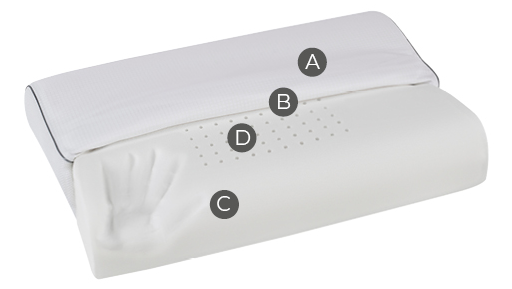 A: Cover - The Outlast® temperature-regulating fabric ensures an ideal microclimate throughout the night. As your body temperature increases during nighttime sleep, it absorbs excess heat. When the temperature falls below the melting threshold, the material solidifies again and releases the accumulated heat. Additionally, the pillow features a removable and washable breathable 3D band for added convenience.
 B: Hygienic drape - By enhancing the pillow's hygiene, it shields the inner layer from contaminants and impurities.
 C: Interior - The Memoform interior and the unique double-wave shape are meticulously crafted to respond to the pressure exerted by the neck, shoulders, and cervical area, providing a delightful sensation of weightlessness during your moments of rest.  
 D: Manufacture - The pillow's open and airy design guarantees flawless breathability and efficient distribution of moisture and heat, all thanks to the perforations in the center. This continuous air circulation ensures the correct exchange of heat and the optimal dispersion of moisture.