BED FRAMES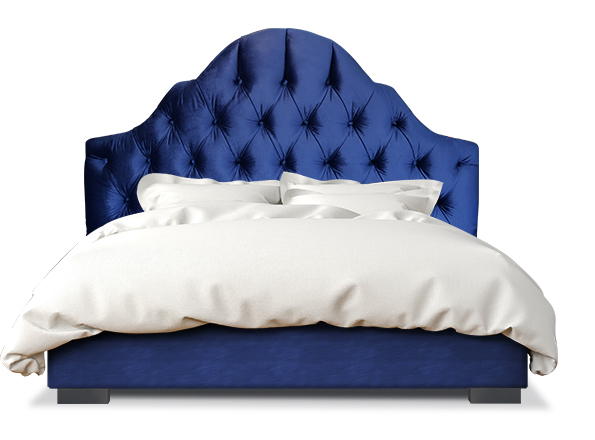 The Best Upholstered and Timber Bed Frames in Sydney!
Your bed frame is the foundation of your whole nighttime and sleeping experience — so it makes sense that you'd want to invest in the best bed frames on the market, doesn't it? That's why at Bedworks we stock a huge range of chic and stylish bed frames, bases, ensembles and upholstered beds that span a whole array of styles and sizes, suitable for the whole family.
BedWorks is the best place to buy chic and stylish bed frames in Sydney without breaking the bank. We offer you a huge range of high-quality bed frames that come in all sizes – from single, king-single, double, queen, king and even to super king beds.
The framework for a great night's sleep
At Bedworks, our range of bed frames encompasses everything across single, king-single, double, queen, king and even super king beds. They're also available in a variety of different materials; we have both timber wood beds constructed from numerous wood compositions and metal beds that provide long-lasting, sturdy support.
But although we stock a massive range, we're also aware that some people are looking for something a little bit different too. We also offer custom made beds that can suit your specific sizing requirements — whether that's to suit your height, your preferred style of sleeping or simply your fashion sense. Additionally, we also feature an extensive range of storage beds so that you can cut down on the clutter in any bedroom in the house.
So whether you're looking for something straightforward for kid/teen beds, or looking for a sophisticated ensemble for the adult's bedroom, Bedworks will be able to find you the perfect selection of bed frames to get you a great night's rest.
Stylish Upholstered Bed Frames
Our upholstered beds are eye-catching and provide you with an elegant bed frame for your boudoir or master's bedroom. Pick from tufted bed frames, fabric beds, leather beds, linen beds or even velvet bed frames so you get to create an Instagram- worthy dream bedroom. We also have a wide range of strong and stunning timber bed frames at cheap prices. Our wooden beds are made with quality timber using excellent craftsmanship.
Strong Durable Wooden Beds
We have hardwood beds, oak beds, pine timber beds, four poster timber beds, platform beds and other strong and durable timber bed frames that are not prone to dents, dings and scratches.
Storage Beds R' Us!
Create a clean and clutter-free bedroom with smart storage bed frames that give you added space for your clothes, shoes and other bedroom items so your bedroom remains clean and organised. We have drawer beds, gas lift beds and stylish floating bed frames to help you keep your room neat and tidy. Our storage beds are not only smart and attractive, they are also classy too!
Customised Hand-Made Beds
We can also create custom-made timber or upholstered beds for you! We do handcrafted, made-to-measure bed frames in any size and colour so you get what you want. Get to choose from a myriad range of stylish and colourful fabrics for our custom made upholstered beds. Our custom-made timber beds, on the other hand, are handcrafted in Sydney using sustainable sourced timbers. What's more, our custom wooden bed frames come in a wide range of timber colours so your custom timber bed is made exactly how you had it in mind.
If you're looking to buy the best stylish bed frames in Sydney look no further!
With stores at Greenacre and Stanmore in Sydney, Bedworks is the ideal piece to shop for any sort of bed frame you need. We also stock a great range of mattresses and bedroom suites packages, all at fantastic prices. So talk to the experts at Bedworks today - we'll be more than happy to help you with any of your nighttime needs.