1
2
3
4
5
6
7
8
9
10
11
12
 

Delivery

(EDT 5-10 DAYS)
Experience comfort at a new angle
Whether it's reading a book before the lights go out or for medical reasons, our adjustable beds usher in a new era of adaptable sleeping. Not only do they provide additional comfort, but can increase blood flow, decrease snoring, and add optimal support for sore joints and ailments. The motor is fabricated in China and the bed builds and assembled in Taiwan.  
Many of us use our bedrooms for more than just sleeping – we read, watch TV, or work on our laptops. With Sealy Posturematic™, you can enjoy the benefits of a bed that can be adjusted for all of these activities.
Adjustable Functionality
The Posturematic™ Inspire model delivers functionality that meets both your health and lifestyle needs, customized head and foot adjustment options triggered with a wireless remote.
Bed Base Technology
Personalize your sleeping position and stay comfortable throughout the night. The unique Zero-G, or zero gravity – position, may also reduce pressure on your back, relieve muscle tension, and improve circulation to ensure ultimate relaxation.
Decorator Style
To match your home's style, Posturematic™ accessories and construction are also of the highest quality. The deck on deck design provides a quality, fixed bed frame; the strong Metal legs 22cm H and the total height of the Base are 40cm deliver a classic decorator-style; while LED lighting gently illuminates your bedroom floor.
There is an option for 17cm legs and will be an extra cost of $80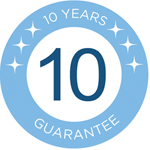 Sleep soundly in the knowledge that your new base by SEALY has been masterfully handcrafted using only premium materials and is backed by a 10-year Guarantee from this renowned company. SEALY gives you a top-quality base with an excellent reputation for a great night's sleep. PLUS Bedworks will offer you an Exclusive Extended 2-year exclusive Guarantee as well!

Data sheet
Guarantee

12 Years

Benefits

Bluetooth/ Wi-Fi

Product Type

Adjustable Bed

Brand

Sealy
Specific References
UPC

2210