Reverie 7s Supreme Wireless Adjustable Bed Base
Spend $499 or more and SAVE $40 | code BONUS40
Spend $899 or more and SAVE $80 | code BONUS80
Spend $1799 or more and SAVE $170| code BONUS170
offer ends August 31, 2019 T&C*
Spend $499 or more and SAVE $40 | code BONUS40
Spend $899 or more and SAVE $80 | code BONUS80
Spend $1799 or more and SAVE $170| code BONUS170
offer ends August 31, 2019 T&C*
RRP $3,862
-20%
$3,090 https://www.bedworks.com.au/bed-frames/bases-ensembles/electric-adjustable-bases/695-reveire-supreme-wireless-electric-adjustable-base.html
Need help? Call 1800 753 293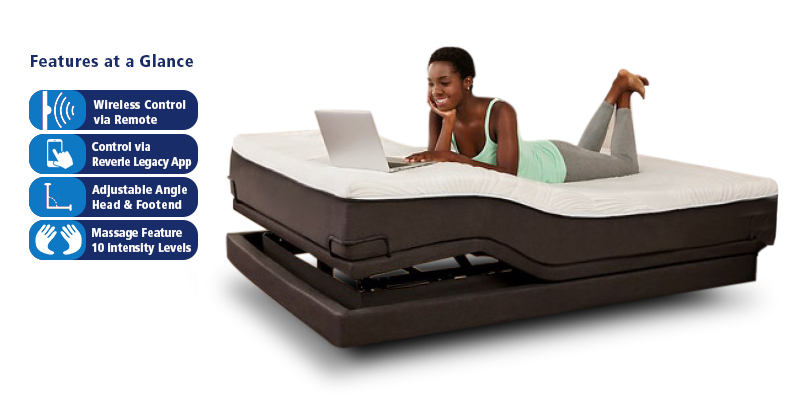 7s Adjustable Foundation: Premium Design, Supreme Adjustability
The Reverie 7s Wireless Adjustable Foundation is one of our premium adjustable base from Reverie. This award-winning adjustable base features a stunning deck-on-deck design with a chic charcoal grey upholstery. A smart adjustable base, the 7s flaunts innovative features that helps you create a fully-customisable sleep system.
Sleep better tonight so you can live well tomorrow!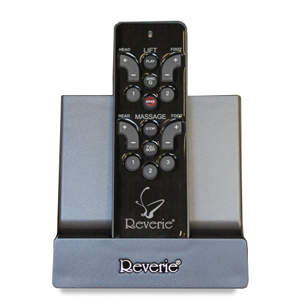 Wireless Remote Control  
The Reverie 7s uses a wireless backlit remote to control the head and foot elevation, massages and other built-in functions. Control and adjust the Reverie 7s base without the wires!
Wireless remote control features TWO programmable memory positions so you can lock in your favourite positions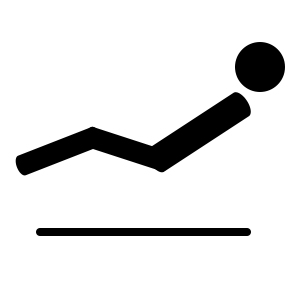 The Zero Gravity Pre-set Position simulates weightlessness – eliminating pressure limbs and lower lumbar.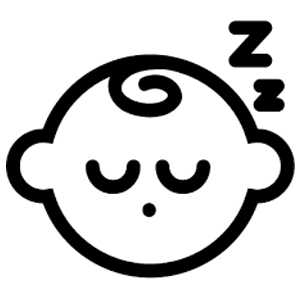 The Anti-Snore Pre-set Position raises the head of the bed slightly to open airways to improve breathing and reduce snoring.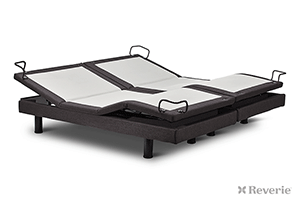 Adjustable Head and Foot Elevation
This adjustable base allows you to adjust the head and foot end of the bed to virtually any angle, allowing maximum comfort for you and your partner.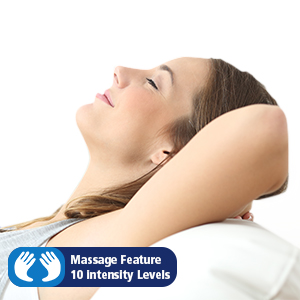 Relaxing Massage Function
The 7s has a built-in massage feature with 10 different intensity levels. Choose from head and foot only or full body options. Wake up with a gentle massage and/or by having your head lifted via the alarm function.
What's more, the 7s's massage function is whisper quiet so you get the massage that you need without the buzzing noise.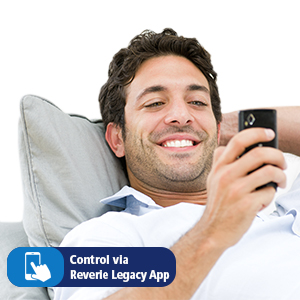 Control via the Reverie Legacy App
Control your Reverie Adjustable Base through your smartphone! This base is compatible with the Bluetooth Mobile Module which allows control of the bed through Reverie's Free Legacy App (available in Android and iOS)
Other Features
Split foundation construction on split king models let each person individually control their own adjustable foundation
Individual massage control on each side with split king option
4 corner retainer bars provide built-in lumbar support and keep mattress in perfect position
Fits most standard bed frames, headboard brackets included
3-in-1 legs to adjust bed height to your preference. Adjust to 7.62, 13.33 or 20.95 (all in cm)
Proprietary steel adjustable foundation
Elation speakers available to be added to base ($599)
5-year limited warranty (base and motor only)