Magniflex Toscana Cotton Experience 9 Mattress
Luxury Special: FREE Premium Latex Pillow for Your Magniflex Purchase
Selected Range Only. 
Luxury Special: FREE Premium Latex Pillow for Your Magniflex Purchase
Selected Range Only. 
Need help? Call 1800 753 293
Founded in Italy in the 1960's Magniflex has become a byword for comfort and wellbeing, developing products born from a passion for research and innovation. The Cotton Experience 9 from the Toscana Collection by Magniflex is a fine example of prestigious Italian craftsmanship. Sold exclusively in Bedworks, the Cotton Experience 9 by Magniflex provides you with medium firm comfort feel that enables you to enjoy the utmost pressure relief and optimum lateral support. This luxury mattress brings together the best and latest in mattress innovations to give you a blissful and exquisite sleeping experience.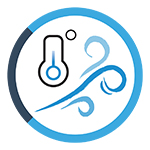 Cool and breathable materials
The Cotton Experience 9 Mattress is carefully made to ensure a cool and comfortable sleep.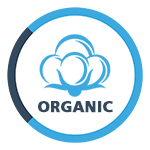 Organic Cotton Mattress Cover
The Cotton Experience 9 comes with a 100% organic cotton fabric. This material is pleasant to the touch and promotes mattress breathability for a cool and comfortable sleep.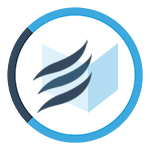 Breathable 3D fabric
The Cotton Experience 9 utilises a special three-dimensional hi-tech fabric in the outer layer of its mattress. This type of material provides high levels of breathability to the mattress and reduces the level of internal humidity. This causes the mattress to remain cool and dry while neutralizing odours and inhibiting the growth of mould and other harmful allergens.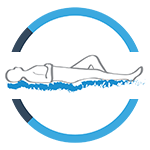 Pressure relieving comfort
A generous layer of Memoform Magnifoam padding is provided which allows you to experience a unique cradling comfort in order to for the sleeper to enjoy a proper cushioning to the entire body.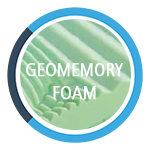 Geomemory Foam Comfort Layer
Enriched with natural extracts and hypoallergenic materials, the Geomemory foam moulds itself naturally to the contours of the body and provides independent support to five key areas of the body. Additionally, the Geomemory foam is highly responsive to movement, making it easier for you to move, and get in and out of the bed.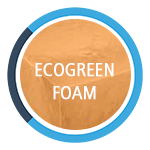 Ecogreen Foam Support Later
This high-density, toxic-free foam is made from highly flexible and orthopaedic materials that help ensure the correct alignment of the shoulders, the back and the limbs. Its cellular structure stimulates air flow and keeps the mattress cool and dry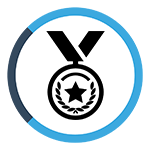 Quality that is certified
Magniflex mattresses are made to the highest quality standards and are backed by numerous certifications.

IMCI: Certificate of Quality, exclusively Made in Italy
The design, manufacturing, and supply are completely Italian Made

OEKO TEX Standard 100
Ensures the absence of substances that are toxic and harmful to people and the environment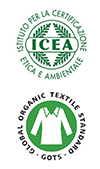 Global Organic Textile Standard
Issued by the Institute for Ethical and Environmental Certification, it certifies that all fabrics used in our Toscana collection are made with 100% organic materials for the maximum protection of man and the environment

CFR1633, FIRA, TB603
This is a federal fire retardant certification which guarantee that the mattress complies with consumer regulations regarding the fire retardant properties of the product
AJA and UKAS
The manufacturing standards and management systems used by Magniflex comply with the directives of AJA and UKAS – internationally recongnised quality control bodies

BS EN ISO 9001:2008
Magniflex complies with these standards that guarantee the quality of the company's products and services