Reverie Dream Supreme Mineral Latex Sleep System Mattress
RRP $3,199
-20%
$2,559 https://www.bedworks.com.au/luxury-range/luxury-mattresses/1865-reverie-dream-supreme-mineral-latex-sleep-system-mattress.html
Need help? Call 1800 753 293

Serious Sleepers Need Mineral Latex Mattress
If you are after an innovative technologically advanced mattress for your bed, the Reverie Dream Supreme Mineral Latex Mattress will fit the bill. This premium quality mattress is specifically constructed to promote natural air flow for maximum breathability and temperature regulation. Suitable for slats beds, platform beds or ensembles, it also helps boost performance and recovery times for those who are active. What sets this mattress apart is its use of the innovative smart mineral technology Talalay in its top comfort layer. Reverie use all-natural latex made from the sap of the rubber tree, with a multi-step rising process rather than powdered synthetic latex from which most allergies result.·Hypoallergenic, environmentally friendly and with a 10-year guarantee, the dream supreme mineral latex mattress also has Intertek certification for durability. It's also a Women's Choice Award Winner for a quality sleep experience! Available in all standard sizes (see measurements below) you can't go past a good night's sleep on a Reverie mattress!
The Reverie Dream Supreme Mineral Latex Mattress - 'Invest in Better Sleep'
DreamCells™ Technology
This Reverie Mattress uses DreamCells™ - a patented technology that gives you the freedom to customise and configure the firmness of your mattress. Support can be readjusted by rearranging the individual dream cells.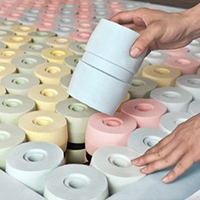 Customise Your Mattress Firmness
With the Reverie Dream Supreme, you can easily re-configure the DreamCells™ to change the firmness of your entire bed or have varying firmness at each side! Simply unzip the cover and reconfigure the DreamCell™ support system to the firmness level you want using set configuration grids. You don't need more DreamCells™ to change the firmness level—the ones that come with your mattress can be used to create any firmness configuration. You will be provided with a firmness diagram to help you configure your mattress firmness.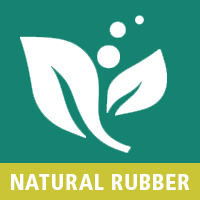 Made from Natural Rubber
DreamCells™ are made of natural rubber. This extra durable material promotes air circulation and ventilation, thus making it cool and breathable. Additionally, natural rubber is naturally hypoallergenic and antibacterial, thus inhibiting the growth of harmful allergens. The DreamCells™ are OEKO-TEX certified which verifies that no harmful substances where used in creating this foam. This means that the DreamCells are safe and healthy to use by the whole family.
Built For Comfort
The Reverie Dream Supreme Mineral Latex Mattress is built and designed especially for your comfort. It comes with various comfort features that help you sleep better every night. Our comfort layers are 'HD' - which stands for High Density Foam, thus making it more resilient than other standard foams. This improves the mattress's longevity as well as offering the utmost lateral support, pressure-relief and comfort.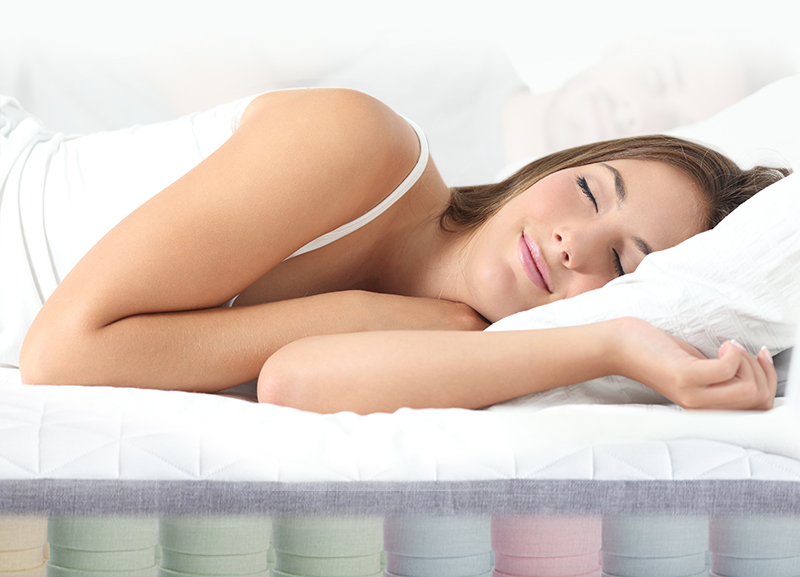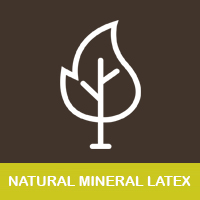 Benefits of Natural Mineral Latex
The top-most comfort layer utilises natural mineral latex. Natural Mineral Latex is a naturally occuring material that is known for its superb rebound and breathability. This makes the mattress more breathable than most synthetically made materials can offer.
Another benefit of this material is that it is environmentally friendly. This material is produced with natural, biodegradable ingredients and water-based raw materials that come from renewable sources . What's more, you are assured that the materials used do not off-gas like synthetic foam or polyurethane. No harmful chemiclas are released because the material is made of only natural ingredients.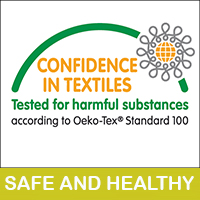 Certified by OEKO-TEX Standard 100
The Natural Mineral Latex layer is Class 1 certified according to OEKO-TEX. This is the highest possible rating for a material. This means that the material used for the top layer is verified to be free from harmful substances, thus making it safe and healthy to use. This also make it hypoallergenic and ideal for people with allergies and asthma. What's more, latex is naturally mold, midlew and dust mite resistant and is inherently antibacterial and anti-fungal. You're assured of quality and safety as the lates is provided by Talalay Global - one of the very few latex producers in the world that meets the standards of OEKO-TEX.

Superb Breathability
This premium, 'breathing' mattress is one 'cool' mattress thanks to the synergy of its materials. The top comfort layer uses mineral-infused latex - a naturally occuring material that promotes air circulation and ventilation. Meanwhile, the DreamCells are made from natural rubber - an organic material that also promotes air flow. The combination of these materials creates a breathabile mattress that dispells body heat so you stay cool and comfortable throughout the night.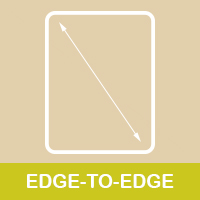 Edge to Edge Support
This smart mattress uses EdgeBoost Foam Encasement so you get edge-to-edge support. This technology encases the mattress with an extra thick foam edge so you get full mattress support even to its edges without worrying about slipping off the sides.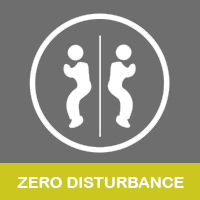 Zero Partner Disturbance
This mattress uses materials that absorb and reduces motion so you get undisturbed sleep throughout the night. The natural mineral latex comfort layer absorbs motion while the individual DreamCells distribute movement to the individual cells for better motion absorption and dissipation.
Base Options
The Reverie Dream Supreme Mineral Latex mattress is designed to maximise compatibility with an adjustable power base. This mattress, together with the other Reverie mattresses, are specially built to combine and complement the different Reverie Adjustable Bases. Our award-winning adjustable bed foundations cater to your preference and health needs. With subtle adjustments via remote, you can find your personal sweet spot for sleeping, reading, watching TV and alleviating snoring.
When combined with the smart adjustable bases, you get to enjoy the best, award-winning sleep system that lets you experience a truly customised sleeping experience.

NOTE: The mattress and bases are sold separately.


Buy it with confidence - Enjoy the benefits of
10-year manufacturer guarantee.