1
2
3
4
5
6
7
8
9
10
11
12
 

Delivery

(EDT 2-4 WEEKS)
Australia's Best Mattress
The Luxury Hotel Collection by Comfort Sleep Bedding has been consistently voted as Australia's Best Mattress for six consecutive years since 2011 by the Australian Furniture Association under the Excellence in a Sleep Set category. This award has made the Luxury Hotel Collection is the preferred mattress of Australian Casino Resorts.
Luxury Hotel Collection Palatial Mattress By Comfort Sleep Bedding
The Palatial's five-star hotel-inspired design provides a truly luxurious sleeping experience. Part of BedWorks' exclusive Comfort Sleep Hotel Luxury Range, you can be assured of a premium night's sleep. This Comfort Sleep mattress uses Joyce Foam treated with CompriShield, a natural bio-based solution derived from coconut oil. This clean and sustainable treatment provides anti-bacterial and mold protection for your mattress, while also keeping dust mites at bay and being an effective guard against allergies caused by pet-related shedding. 

Luxury Firm Mattress Comfort 
The Palatial Firm mattress features three luxurious comfort layers that include a natural, gel-infused memory foam layer that gives you a well-supported and truly luxurious sleeping experience.
1st Comfort Layer
High Count Micro Pocket Unit for pressure relief and comfort support
2nd Comfort Layer
25mm Firm Density Foam Layer for firm lateral support
3rd Comfort Layer
Provides a cool, well-supported sleep with its gel-infused memory foam.

Cool and Comfortable Mattress
The Palatial Firm Mattress uses a combination of three materials that keeps the sleeper comfortably cool and dry throughout the night.
Gel-infused Memory foam ensures higher breathability and better body heat regulation.
Woolmark® Blend Knit – a fabric made from natural wool keeps you warm in the winter and cool in summer, while naturally inhibiting mold, bacteria, and dust mite growth.

ThermoSleep Technology
This luxury mattress features Comfort Sleep's exclusive Thermo Sleep Technology which combines two technologies – Quiltec and Coolex foam – for a cool and comfortable sleeping experience every night. 
QUILTEC Foam is a GECA certified, hypoallergenic material that replicates the benefit of wool as it adapts to your body's temperature, dissipates moisture, and promotes breathability and air circulation for a dry and comfortable sleep.
COOLEX Foam is a high-density foam that features a channel cut design to promote constant airflow circulation.
Combining these two materials ensure mattress breathability and moisture dissipation thus creating a clean and healthy sleeping zone, free from mold, fungi, and other nasty allergens.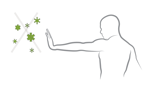 Hypoallergenic Mattress
The  Palatial range has Adaptive fabric technology that works similar to your own skin. When excess moisture hits the surface, it dynamically responds by kicking into evaporation mode, creating a cooling effect. The Adaptive Fabric responds dynamically to temperature changes and keeps your sleep environment cool and dry, all night, every night.

ContourTech Pocket Spring System
Advanced 10 Zoned Pocket Coil System provides the best support and the micro pocket body contour.The Palatial Firm Mattress uses the Contour Tech 10-zone pocket spring system to provide optimum lateral support by targeting three key areas of your body. Pocket springs in the center-third zone of the mattress utilize thicker coils to increase tension and provide extra central support.

Edge-to-Edge Support
This mattress features EDGEBOOST Foam Encasement for long-lasting durability. This provides balanced support that extends even to the edge of the mattresses. This edge support allows you to use the full area of the mattress without worrying about sinking down and ruining out close to the side of the age the mattress.

Minimized Partner Disturbance
Enjoy an undisturbed sleep with motion absorption technologies that reduce motion transfer across the mattress and minimize partner disturbance. The individual pocket coils as well as the gel-infused memory foam top layer absorb movement that minimizes partner disturbance. 
CompriShield
The Luxury Hotel Collection uses mattress foams treated with CompriShield - a sustainable, bio-based microbial control solution derived from coconut oil. This treatment provides continuous microbial control in the foam. This solution is toxin-free and is completely safe for the entire family and the environment.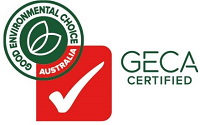 Environmental Choice Australia Approved
The Luxury Hotel Collection by Comfort Sleep uses a type of foam that is certified with the Good Environmental Choice Australia Label. This tells you that your Comfort Sleep mattress uses materials that comply with the strictest environmental standards, making Comfort Sleep products safer for you and better for the environment. 

Only the best locally-sourced foams
The foams in the Luxury Hotel Collection by Comfort Sleep are sourced locally from Joyce Foam Products – an Australian company certified by Good Environmental Choice of Australia. This means that your Comfort Sleep uses high-quality foam that's safe and green.  

Made in Australia
This mattress is 100% Australian Made. This gives you a finely crafted mattress that is made using the best Australian-sourced materials and the highest industry standards.  

Buy it with confidence - Enjoy the benefits of
10-year manufacturer guarantee.

CS-LHC-PALATIALFIRMSINGLE
Data sheet
Made in

Australia

GECA Approved

Yes

Luxury Range

Yes

Anti Bacterial Qualities

Yes

Dust Mite Resistant

Yes

Minimise Partner Disturbance

Yes

Orthopedic

Yes

Composition

Pocket Springs (Minimise Partner Disturbance)

Zones

10

Eco Friendly

Yes

Guarantee

10 Years

Good Back Support

Yes

Customisation Available

Yes

Edge to Edge Support

Yes

Mattress Thickness

37cm

Product Type

Mattress

Brand

Comfort Sleep
Specific References
UPC

2210