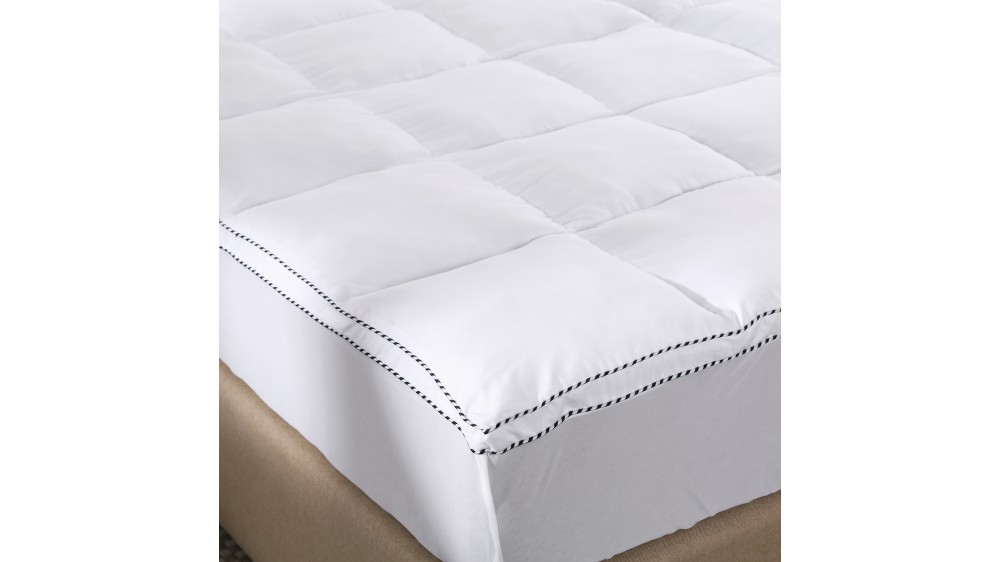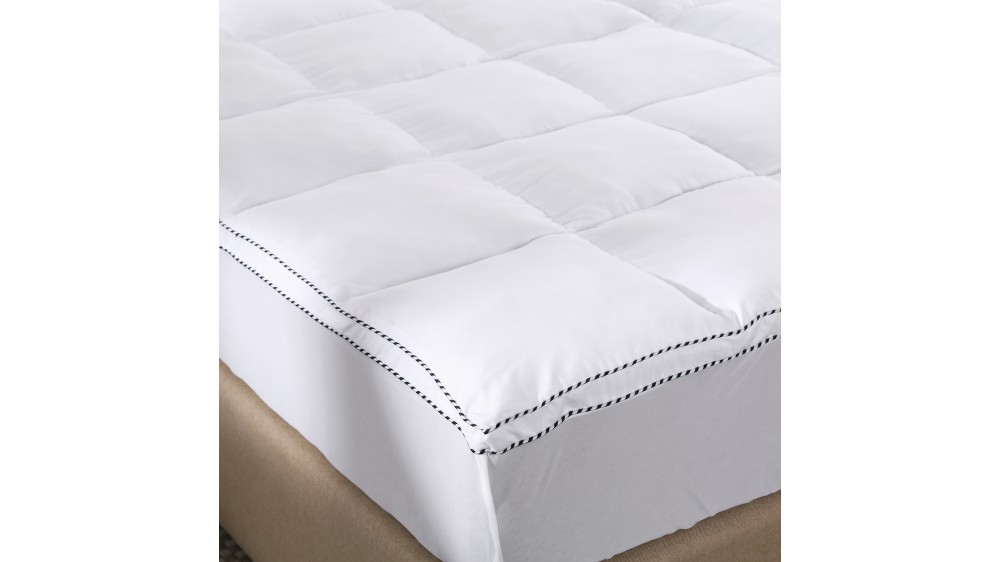 1
2
3
4
5
6
7
8
9
10
11
12
 
Royal Comfort Bamboo Topper - 5cm Gusset 1000 GSM
Luxurious Sleeping Experience
The Royal Comfort Bamboo Topper provides a luxurious mattress topper for a plush and comfortable sleeping experience. This topper features 5cm thick gusset with a 1000 gsm fill of natural bamboo fiber blend for premium cushioning that lasts. The topper's gusset feature provides extra lift, air ventillation and added durabilty for the mattress topper, thus providing an extra luxurious comfort layer on top of your mattress. Its 100% cotton cover provdies an ultra-soft silky feel for a truly luxurious sleeping experience. 
Premium Bamboo Material
This luxury mattress topper uses a premium blend of natural bamboo fibers for cool, comfortable and hypo-allergenic sleep area. Bamboo is naturally hypo-allergenic and is resistant to mould, fungi, bacteria and other harmful allergen. Bamboo mattress toppers are perfect for those suffering from asthma, allergies and sensitive skin. What's more, the porous construction of the bamboo fibre enables air to pass through the mattress topper and regulate temperature so you remain dry and comfortable. 
Perfect for the Environment
This plush mattress topper is made from environmentally friendly materials. Bamboo is a low-cost, easy to propagate plant that uses less carbon footprint when harvested and processed. Sleep in confidence knowing that your mattress topper is safe and sustainable for the earth. 
Enjoy these benefits:
1000 GSM fill of natural bamboo fibre blend for premium cushioning
100% cotton cover for an ultra-soft luxurious  feel
fully-fitted gusset design for a snug, relaible fit
Cool, breathable and thermal-regulating
Hypo-allergenic
Get Next Day Delivery
All items in-stock are available for Next Day Delivery for Sydney Metro Orders. Ask us if you can get your Royal Comfort Bamboo Topper delivered to you by tomorrow. 
Specific References
ean13

5201763131180