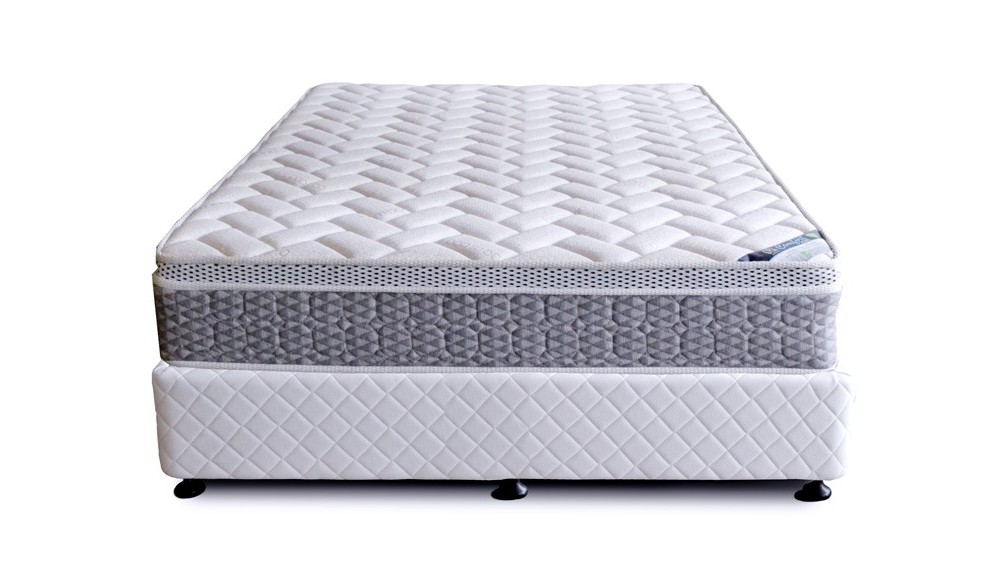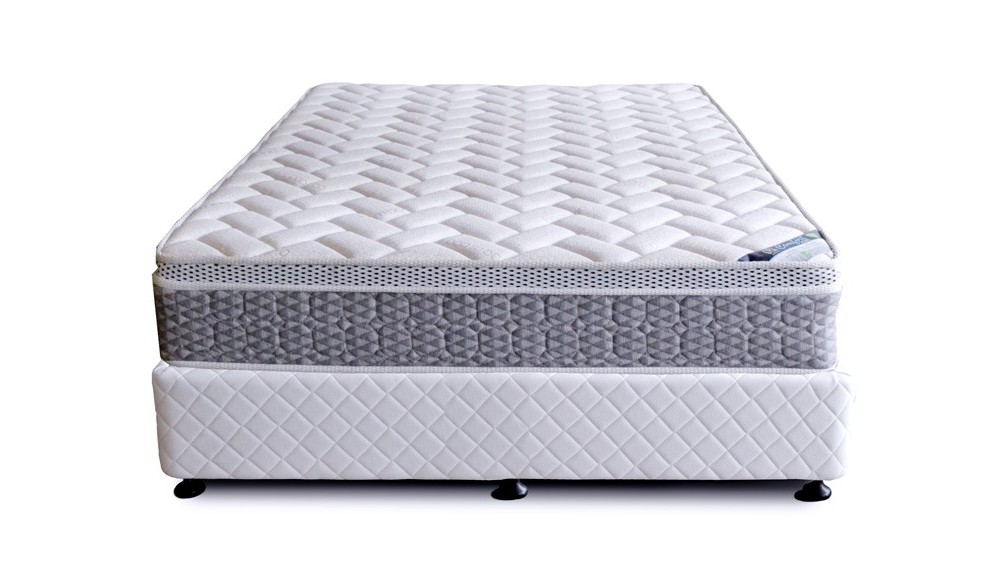 1
2
3
4
5
6
7
8
9
10
11
12
 
Find Your Comfort Zone
If you are after the best night's sleep that a heavy-duty spring mattress provides but in a lighter stitched foam option, try the Comfort Zone Memory Foam Pillow Top mattress. It delivers high-quality support and construction at a reasonable price. This mattress provides optimum comfort for the sleeper, plus it has proven durability and easy cushioning on your posture. Available in single, king single, double, and queen sizes, you can also combine this mattress with the Choice of Ensemble bed base in corresponding sizes, to create a feature bedroom piece. The base is guaranteed for 2 years and the mattress is guaranteed for 5 years.
Available for next-day delivery in Sydney metro area - why not call our sales team today to see if your size is in stock?
Quality Construction, Economical Price
Traditional Bonnell spring construction is combined with layers of quality memory foam and standard foam (fabric patterns may vary), all at a fantastic price! The mattress is finished with quality edge-to-edge cushioning and rolled stitching meaning that right across the sleeping space you remain supported. The spring construction is encased by quilted polyester fibre, bamboo and anti-slip fabric to give you the utmost comfort every night plus long-lasting durability. This memory foam pillow mattress is suitable for either slat or base beds and comes with a 5-year manufacturer warranty.
This is a five-star verified customer reviewed product!