Comfort Sleep Posture Indulgence Latex Soft Mattress
RRP $1,599 -$600
$999 https://www.bedworks.com.au/mattresses/mattresses-by-type/latex-mattresses/181-comfort-sleep-posture-indulgence-pillow-top-soft-latex-mattress.html
-$600
Need help? Call 1800 753 293

Indulge In Comfortable Night's Sleep!
BEDWORKS is proud to present our Comfort Sleep mattress range using the best style and innovation for a unique and comfortable night's rest. The Comfort Sleep Posture Indulgence range is Australian-made and owned with the added bonus of a 10-year warranty. This mattress comes in three mattress thicknesses - soft, medium and firm - to suit any sleeping preference. It's available to be ordered online and can be delivered to Sydney metro and CBD areas the next day - why not contact our sales team to see if your preferred size is in stock today?
CompriShield Foam Protection
This Comfort Sleep mattress uses Joyce Foam treated with CompriShield, a natural, sustainable, bio-based solution that is derived from coconut oil. This clean and sustainable treatment provides anti-bacterial and mould protection for your mattress, while also keeping dust mites at bay and being an effective guard against allergies caused by pet-related shedding.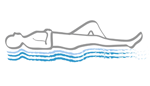 Soft Comfort Mattress
1st Comfort Layer
Gel-infused latex provides an airy, well-ventilated layer of comfort. The gel-infusion helps regulate heat so you remain comfortable while sleeping.
2nd Comfort Layer
High-density foam for a luxuriously cushioned sleeping experience.
3rd Comfort Layer
A thick wool-blend quilted layer tops the entire mattress for the utmost comfort.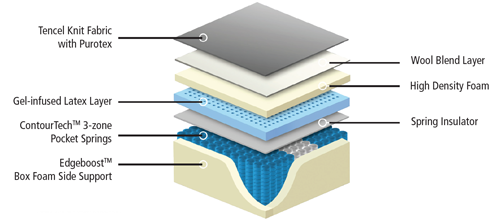 Cooler Night's Sleep
The wool blend layer helps you to remain cool and dry while sleeping. This soft, 'breathable' woollen layer dissipates heat and moisture by promoting airflow and circulation.
Breathable Fabric
Posture Indulgence mattresses use 3D Fabric Gusset to increase air circulation and ventilation while the pin core latex increases overall breathability of the mattress.
Hypoallergenic Helps
The mattress uses Tencel knit fabric with Purotex. This material blend inhibits moisture and the growth of mould, fungi and other harmful allergens.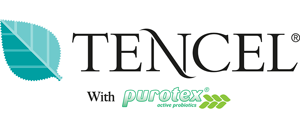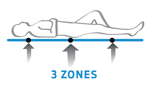 Pocket Spring System
A Contour Tech 3-Zone pocket spring system is used to provide optimum lateral support by evenly distributing your body weight. This commercial-grade pocket spring delivers extra support by targeting three key areas of your body, while in the centre-third zone thicker coils increase tension and provide extra central support.

Box Foam Construction
This mattress features EDGEBOOST - an extra-thick, high-density foam encasement along its edges to provide edge-to-edge support. Sleep peacefully without worrying about sinking down.

Minimised Partner Disturbance
Pocket springs absorb movement and evenly distribute motion to the individual pocket coils so you get undisturbed sleep every night.

Soft Feel
Soft feel for plush lateral support. A plush feel mattress is perfect for side-sleepers as it provides plush cushioning to your shoulders and hips for proper support while sleeping on your side.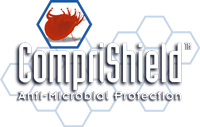 CompriShield
Comfort Sleep uses mattresses that are treated with CompriShield - a sustainable, bio-based microbial control solution derived from coconut oil. This treatment provides continuous microbial control in the foam. This solution is toxin-free and is completely safe for the entire family and the environment.

Environmental Choice Australia Approved
Comfort Sleep uses a type of foam that is certified with the Good Environmental Choice Australia Label. This tells you that your Comfort Sleep mattress uses materials that comply with the strictest environmental standards, making Comfort Sleep products safer for you and better for the environment.

Only the best locally-sourced foams
The foams in Comfort Sleep Mattresses are sourced locally from Joyce Foam Products – an Australian company certified by Good Environmental Choice of Australia. This means that your Comfort Sleep uses high-quality foam that's safe and green.

Made in Australia
This mattress is 100% Australian made, giving you a finely crafted mattress that is made using the best Australian-sourced materials and to high industry standards.

Compatible for adjustable base
This mattress is specifically designed to be used with adjustable bases, giving you a level of individual flexibility to adjust your height and position each night for the most comfortable rest.