Magniflex Dolce Vita Comfort Dual 10 Mattress
RRP $1,999 -$400
$1,599 https://www.bedworks.com.au/mattresses/mattresses-by-type/memory-foam-mattresses/1900-magniflex-dolce-vita-comfort-dual-10-mattress-.html
-$400
Need help? Call 1800 753 293

Not sure how this Mattress will feel?
Relax, we have got you covered with our 100 day risk free trial! Test out your new mattress in the comfort of your own home. If you are not 100% satisfied, simply send it back for replacement. T&C Apply
Two-in-One Memory Foam Mattress
The Magniflex Dolce Vita Comfort Dual 10 Mattress presents a smart memory foam mattress choice that offers you the best and latest in mattress technologies. Sold exclusively in Bedworks, the Magniflex Dolce Vita Comfort Dual 10 Mattress lets you have the sweet life, thanks to its combination of two mattress feels plus hypoallergenic, temperature regulating materials. A memory foam worth having, enjoy the utmost relief and comfort in this finely crafted, Italian-made memory foam mattress.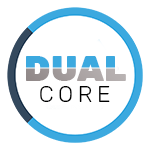 Dual Core Memory Foam Mattress System
This premium memory foam mattress comes with a Dual Core Memory Foam Mattress System. With this system, you are given two mattress feels - medium firm and medium soft - by simply turning the mattress over. This freedom allows you to have a softer mattress for days where you just want to relax and a firmer memory foam mattress when you want a bit more support after a long day.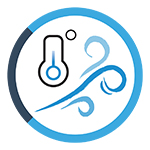 Thermoregulating Materials
This Italian-made memory foam mattress uses thermoregulating materials to ensure that you remain cool and comfortable every night of the year. Breathable fabrics and open-cell foams are used for constant air circulation and ventillation, which in turn, dissipates heat.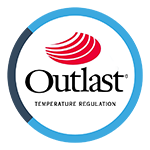 Outlast Temperarture Regulation Fabric
The Dolce Vita Comfort Dual 10 Mattress utilises the Outlast® Temperature Regulatig fabric for its mattress cover. Heat regulating Outlast® fabric is a specially-designed originally for astronauts' space suits. which contains millions of spheres made from a special wax that melts at a temperature of 36 degrees. What's nice about this material is that when the night time temperature of the body rises, the excess heat is absorbed. When the temperature drops below the melting point, the spheres regain their shape and firmness and release the accumulated heat. This ensures that the mattress temperature is consistently comfortable all throughout the night.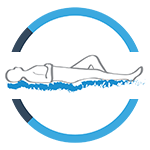 Pressure relieving comfort
A generous layer of Memoform padding, for the Medium Soft side, is provided which allows you to experience a unique cradling comfort in order to for the sleeper to enjoy a proper anatomic support and cushioning to the entire body. Meanwhile, a thick layer of Elioform is used on the medium firm side. This material provides contoured elasticity for firm postural support.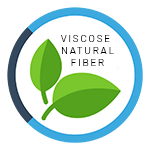 Viscosea - Viscose Natural fiber
This memory foam mattress is covered in Viscosea - which is a natural, breathable fabric made from wood. This natural fiber is extremely soft and silky, hypoallergenic and rapidly wicks away moisture.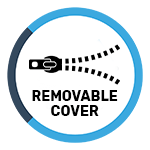 Removable Mattress Cover
This memory foam mattress comes with a removable mattress cover. This smart cover is machine washable, thus allowing for easy mattress cleaning and maintenace.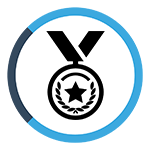 Quality that is certified
Magniflex mattresses are made to the highest quality standards and are backed by numerous certifications.

IMCI: Certificate of Quality, exclusively Made in Italy
The design, manufacturing, and supply are completely Italian Made

OEKO TEX Standard 100
Ensures the absence of substances that are toxic and harmful to people and the environment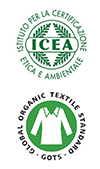 Global Organic Textile Standard
Issued by the Institute for Ethical and Environmental Certification, it certifies that all fabrics used in our Toscana collection are made with 100% organic materials for the maximum protection of man and the environment

CFR1633, FIRA, TB603
This is a federal fire retardant certification which guarantee that the mattress complies with consumer regulations regarding the fire retardant properties of the product
AJA and UKAS
The manufacturing standards and management systems used by Magniflex comply with the directives of AJA and UKAS – internationally recongnised quality control bodies

BS EN ISO 9001:2008
Magniflex complies with these standards that guarantee the quality of the company's products and services