Long Horn Sleek - Double Sofa Bed - Innovation Living
Colour Choice- Select any color you like and will deliver at the end of November 2021.
Orders Must be Entered Before 30/08/21 2021
Colour Choice- Select any color you like and will deliver at the end of November 2021.
Orders Must be Entered Before 30/08/21 2021
$2,979 -$595
$2,384 https://www.bedworks.com.au/sofa-beds/sofa-bed-size/double-sofabeds/1824-long-horn-excess-double-sofa-bed.html
-$595
Need help? Call 1800 753 293


Stylish Sofa Bed
The Long Horn Excess Double Sofa Bed presents a unique design that adds style and character to any room. This 3-seater sofa flaunts an iconic silhouette and comes with tufted embellishments and plush upholstery materials. For added style and function, the sofa bed uses a pair of stainless steel legs in the front and a set of castor wheels at the back for easy movability. With a wide range of vibrant upholstery options, get to create the perfect sofa bed that will help you expand your living space.
True luxurious comfort
This sofa bed comes with a bevy of luxurious comfort features that sets this sofa bed apart. For instance, a recliner feature is added to the sofa bed to give you the option of 3 different reclining angle - sofa, rest or bed - to suit your needs. A system of industrial-grade pocket springs and deluxe foam is used to create a thicker, more comfortable surface for sleeping or seating.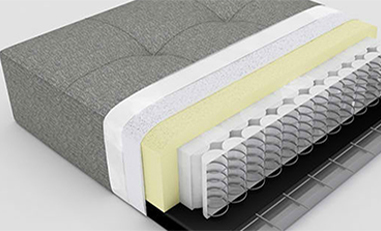 iStyle Excess Pocket Spring Mattress
This sofa bed uses the iStyle Excess Pocket Spring Mattress. This deluxe mattress system uses thicker pocket spring coils (13-16 cm) for a plush yet well-supported sleeping and seating experience.
Easily transforms to a double size pocket spring bed
Get to transform this deluxe 3-seater sofa into a bed easily. With its click-clack mechanism, the backrest easily reclines to the seat to create a seamless double-size pocket spring bed in a matter of seconds.
A stylish and comfy sofa. A well-supported bed. The Long Horn Sleek Double Sofa Bed is a great addition to your living room. Create a versatile chill spot that can double as a sleeping area for visitors.
Measurement
Sofa
Bed
Depth
114 cm
140 cm
Height
79 cm
37 cm
Width
210 cm
200 cm
Sofa Bed Depth
63 cm

Maximum Supported Weight:
330 kg