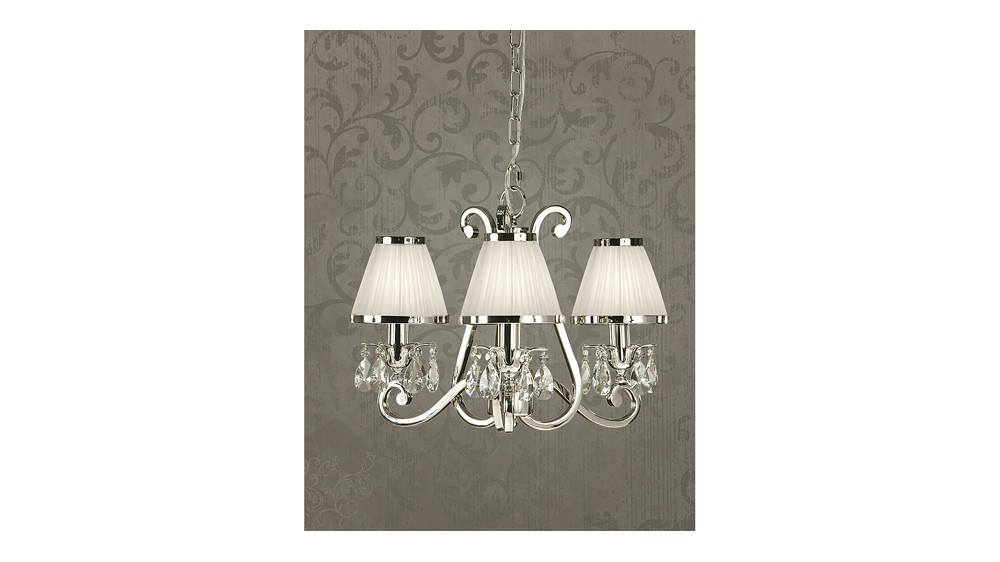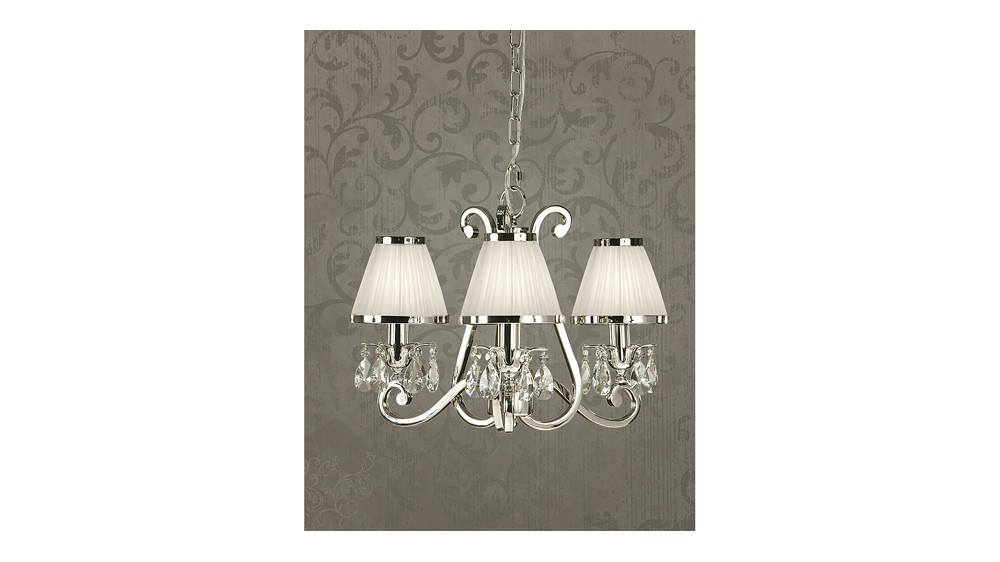 1
2
3
4
5
6
7
8
9
10
11
12
 
Luxuria 3 Light Chandelier
Sophistication and Elegance
Made from the finest quality materials, this Viore designed piece boasts a solid nickel frame, embellished with Slovakian crystal and hand polished to perfection. Featuring a sturdy wall mount with graceful curving frames supporting three surrounding lamp shades, this lamp creates a stylish effect offering an aura of classic sophistication and elegance.
Enjoy the Highest Quality Lighting
Enjoy a first class lamp that is manufactured from the highest quality materials. It can be customised to suit any room and is the perfect addition to your home. Perfect for use in hallways, living rooms, dining rooms, bedrooms and more, it can help set the mood and create a warm and inviting feel. It is a high quality lamp that is designed for maximum light output. 
Function and Comfort
Every room needs a good balance of function and comfort, and quality lighting plays a pivotal role. Lighting is everything, you need a room that is flexible, one that can deliver complete darkness for a great sleep and also offer the necessary light for when you are awake.
Dimensions
Bulb: 3 x B15 bulb 60w
Max height: 36 cm fitting + 1 m adjustable chain 
Width: 55 cm
 
Enjoy these Benefits
Affordable Price
Classic design
Sophistication
Elegance
 
Get next day delivery
All products in stock are eligible for Sydney CBD next day delivery. Ask us if you can get your new lamp by tomorrow.