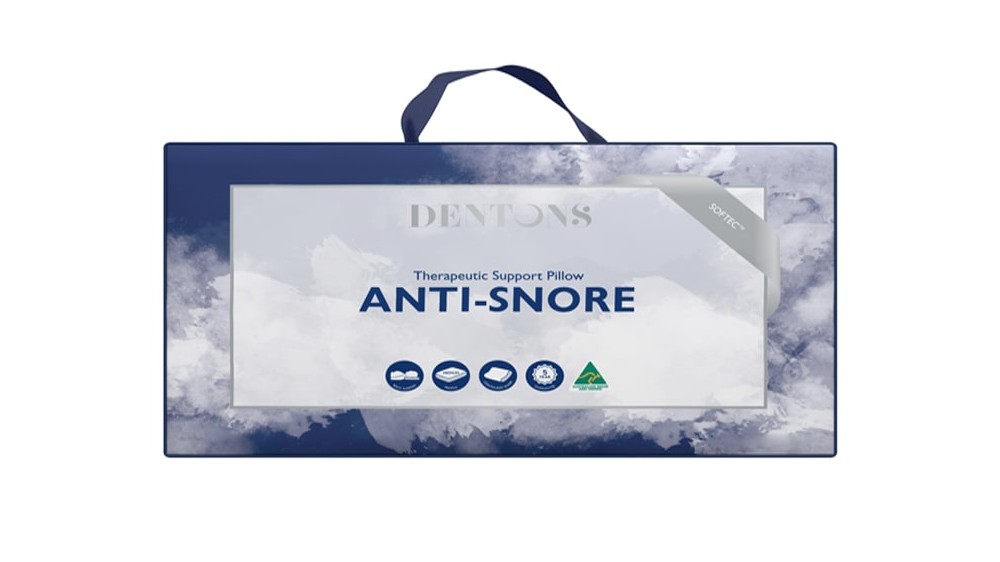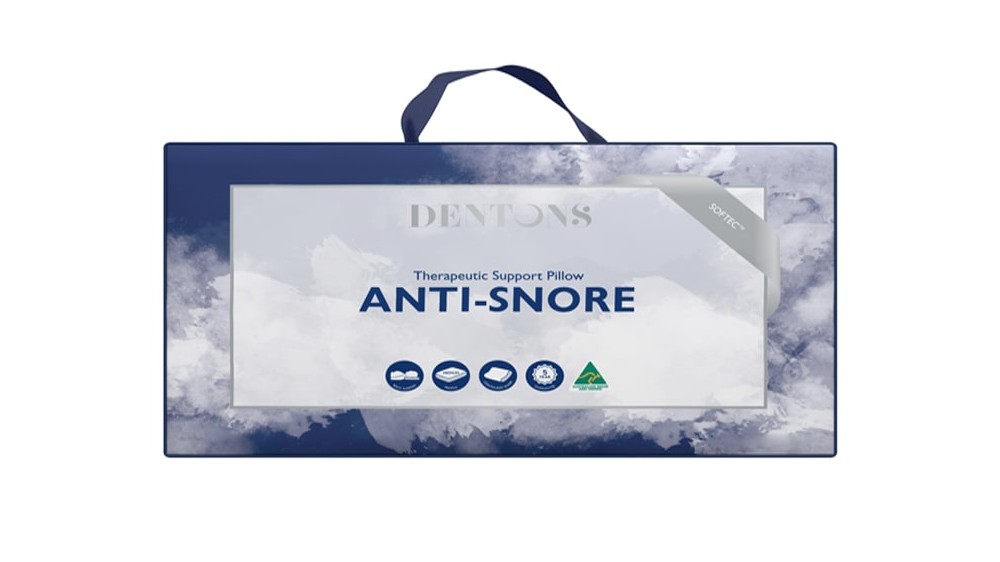 1
2
3
4
5
6
7
8
9
10
11
12
 
Dentons Anti-Snore Pillow
A Brand you can Trust
Dentons is a brand synonymous with the highest quality pillows. Dentons offers the world's greatest range of shaped therapeutic pillows; its innovative approach aims to fulfil the different shape needs of individuals. The Anti – Snore Pillow makes a silent night's sleep a possibility.
Reduce the Burden of Snoring
Up to 70% of the people who snore do so due to restricted breathing caused by bad posture during sleep. This award-winning pillow was designed to correctly align your head, neck and posture, greatly reducing snoring. By placing its wedge under your shoulders and its raised roll under your neck, you can keep the air passage in your throat open whilst you doze. This helps ensure a less disturbing, more refreshing rest.
A Promising Solution
Though the Anti-Snore pillow is not a miracle cure for everyone – particularly the minority of "genetic" snorers who need medical advice – it is a promising solution for the majority of snorers who want to enjoy a quiet sleep. Invest in the original SilentNight™ pillow today.
Enjoy these benefits
Soothing, silent night's sleep
Therapeutic comfort
Gratitude of your partner or roommates
Enduring quality - lasts up to 4 times longer than other pillows!
Healthy sleep zone - treated for bacteria, mould and mildew
No fuss fit and maintenance (perfectly fits into standard 625 x 375 x 35 mm pillowcase)
 
Get next day delivery
All products in stock are eligible for Sydney CBD next day delivery. Ask us if you can get your new pillow by tomorrow.

Buy it with confidence - Enjoy the benefits of
5-year manufacturer guarantee.

Data sheet
Made in

Australia

Anti Bacterial Qualities

Yes

Guarantee

5 Years

Cover

Removable/washable