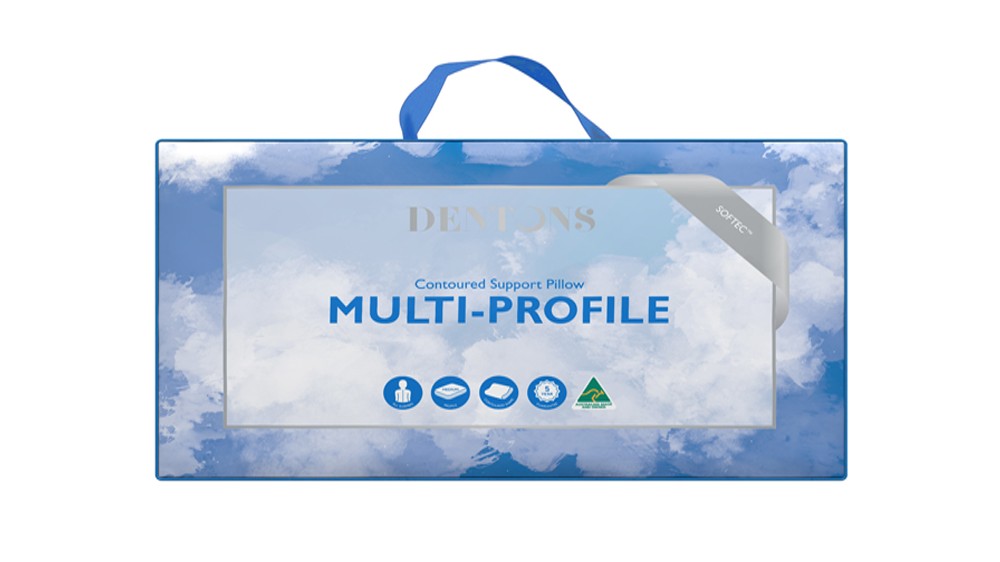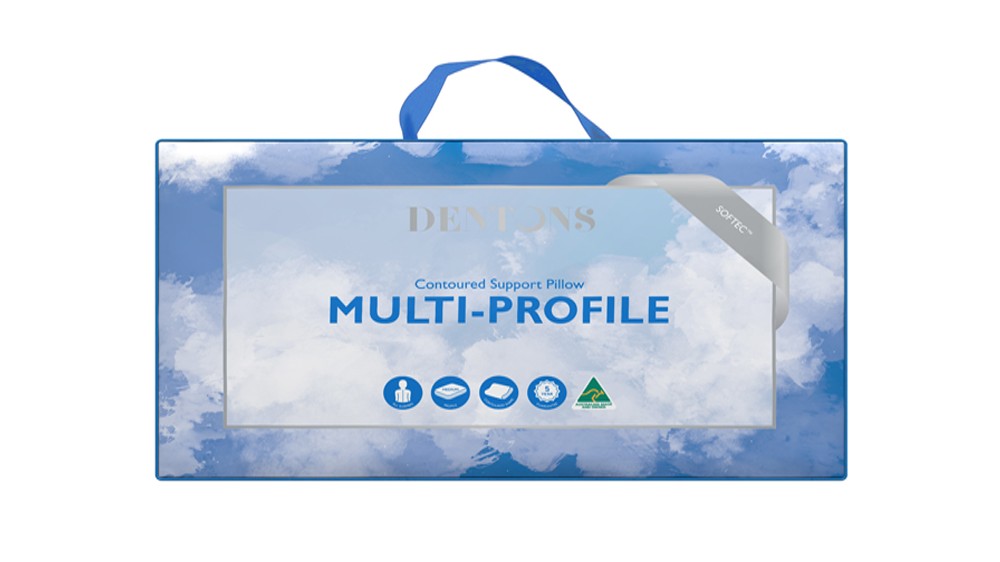 1
2
3
4
5
6
7
8
9
10
11
12
 
Dentons Multi Profile Pillow
Get the Best with Dentons
Dentons is a brand synonymous with the highest quality pillows. Dentons offers the world's greatest range of shaped therapeutic pillows; its innovative approach aims to fulfil the different shape needs of individuals. All the range are designed in consultation with Physiotherapists, Chiropractors and Orthopaedic specialists and manufactured with the latest state of the art materials to give you the best sleep possible. 
Soothing Support
The Dentons Multi Profile Pillow provides soothing wrap around support for all back sleepers and small to medium-framed side sleepers. Featuring two-way contours (front-to-back and side-to-side), the pillow's unique butterfly shape cradles the neck and shoulders to give support below the chin.
Optimal Neck Support
With its optional neck supports and low head height, this very flexible pillow provides excellent therapeutic support and improves posture.
Enjoy these Benefits
Lasts up to 4 times longer than most pillows
Treated for effective control of bacteria, mould and mildew
Moulded from breathable Softec with resilience and softness for therapeutic qualities
Complete with zip removable cover
Fits a standard size pillowcase (640 x 420 x 100-145 mm contour)
Affordable price
 
Get next day delivery
All products in stock are eligible for Sydney CBD next day delivery. Ask us if you can get your pillow by tomorrow.

Buy it with confidence - Enjoy the benefits of
5-year manufacturer guarantee.

Data sheet
Made in

Australia

Anti Bacterial Qualities

Yes

Cover

Removable/washable