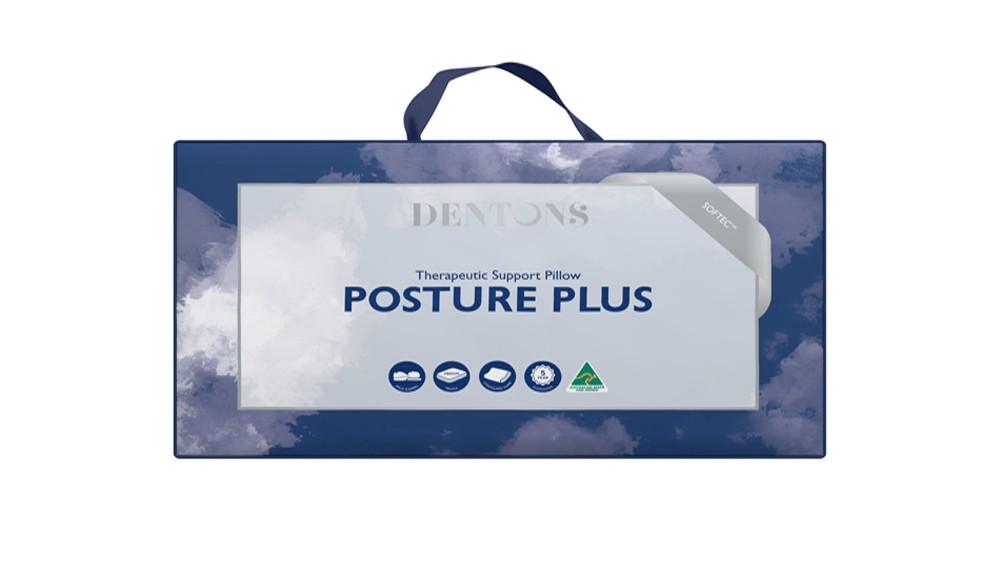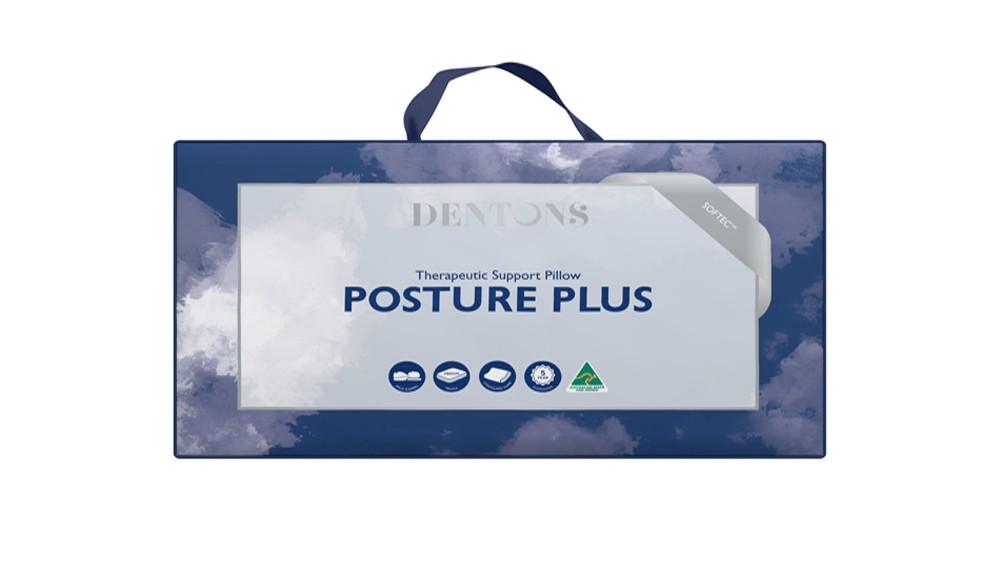 1
2
3
4
5
6
7
8
9
10
11
12
 
Dentons Posture Plus Pillow
Supreme Comfort
Dentons brings a reputation for producing the highest quality pillows and the Dentons Posture Plus Pillow continues this reputation.
Promotes Perfect Posture
The Dentons Posture Plus is a therapeutic pillow that promotes perfect posture for the relief of neck pain sufferers who sleep on their back. Its innovative and practical design has made it a sensation in Europe, where over half a million are now in use.
Supports the Sensitive Upper Vertebrae
Designed by a leading French spine specialist, this unique pillow features a cervical extension that supports the sensitive upper vertebrae. Its shape ensures that your head and neck are positioned comfortably whilst you sleep, discouraging movement that leads to neck pain.
Enjoy these Benefits
Lasts up to 4 times longer than most pillows
Treated for effective control of bacteria, mould and mildew
Moulded from breathable Softec with resilience and softness for therapeutic qualities
Complete with zip removable cover
Affordable price
Fits a standard size pillowcase (620 x 370 x 85-110 mm contoured)
 
Get next day delivery
All products in stock are eligible for Sydney CBD next day delivery. Ask us if you can get your pillow by tomorrow.

Buy it with confidence - Enjoy the benefits of
5-year manufacturer guarantee.

Data sheet
Made in

Australia

Anti Bacterial Qualities

Yes

Guarantee

5 Years

Cover

Removable/washable