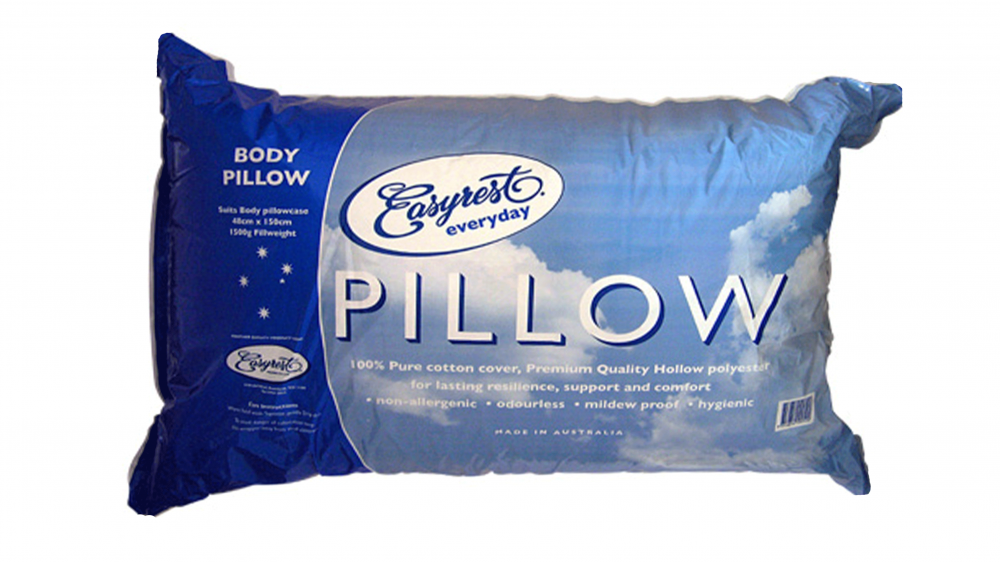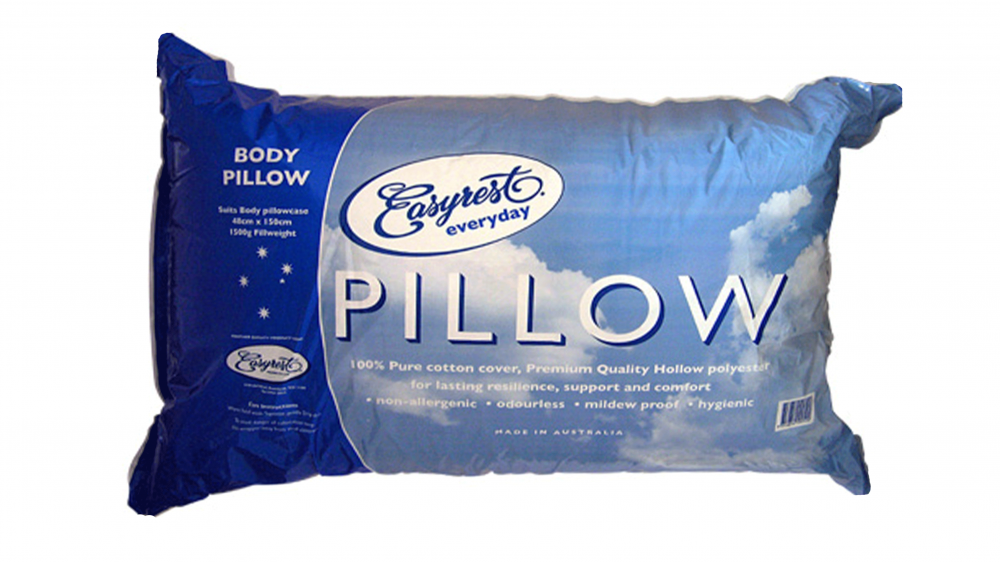 1
2
3
4
5
6
7
8
9
10
11
12
 
Easyrest Everyday Body Pillow
A Brand you can depend on
Founded in 1971 and based in Melbourne, Easyrest has established itself as one of Australia's leading manufacturers of quality polyester filled pillows and cushion inserts. Easyrest has a wide range of the highest quality products to offer everyone a specialised sleeping solution to enhance your well – being and suit your individual needs.
Made from the highest Quality Materials for Supreme Comfort
With the luxurious comfort of a full length body pillow, the Easyrest Everyday Body Pillow is an extremely comfortable and supportive pillow. Featuring a natural cotton cover with premium quality hollow polyester filling, the Everyday Body Pillow delivers lasting resilience, support and comfort.
Quality Comfort and Support
This luxury Body pillow boasts an incredible 1.5kg of plump fill which offers excellent support and comfort.
Dimensions
Height: 150 cm, Width: 48 cm, Depth: 17 cm.
Enjoy these Benefits
48cm x 150cm with 1.5kg of premium polyester fill
Cotton breathable cover
Premium quality hollow polyester fill for resilience, support and comfort
Manufactured in Australia
Suits Body pillow case 
 
Get next day delivery
All products in stock are eligible for Sydney CBD next day delivery. Ask us if you can get your new pillow by tomorrow.