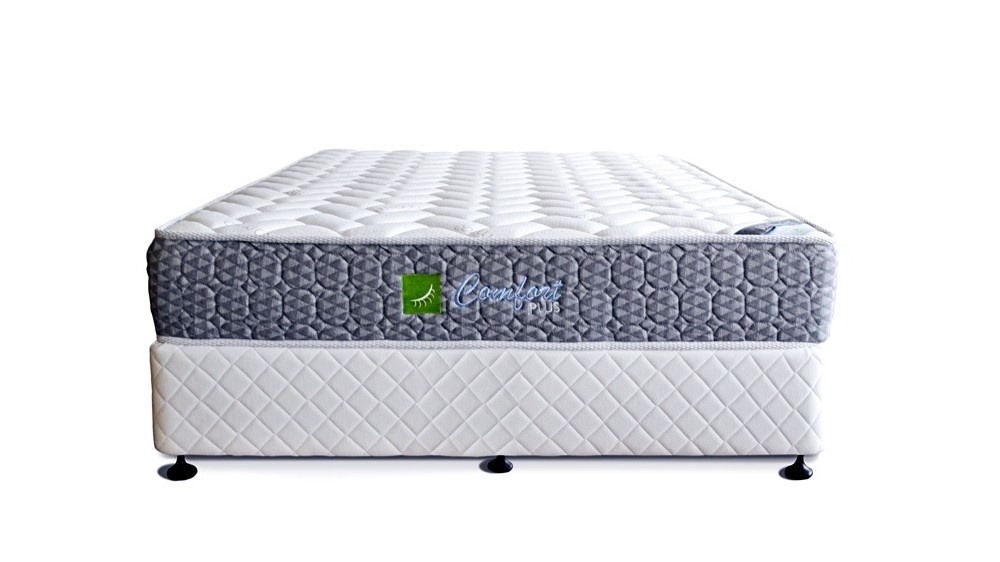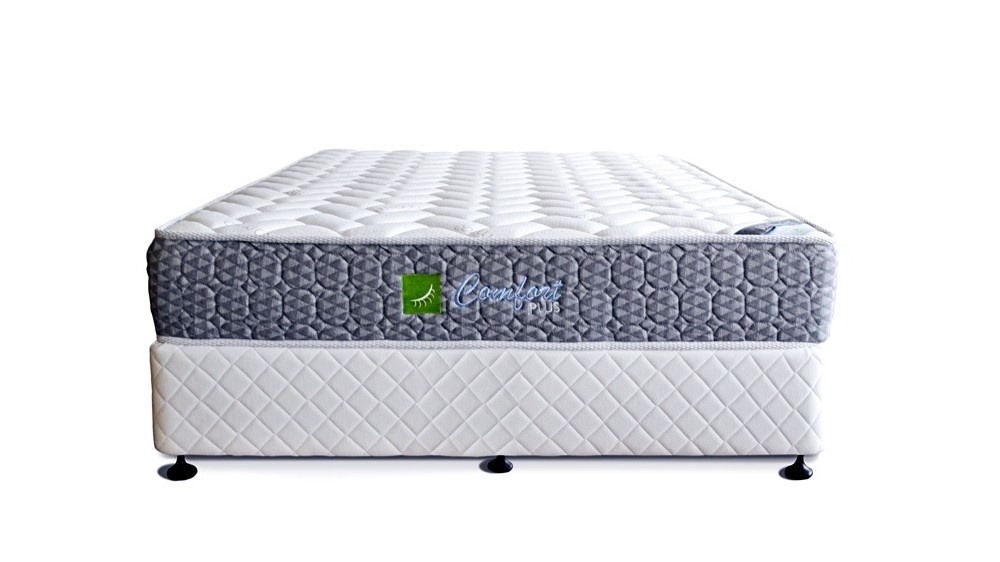 1
2
3
4
5
6
7
8
9
10
11
12
 
Mix Your Pocket Springs and Memory Foam
Want the most comfortable night's sleep on a foam and spring mattress? The Comfort Plus Mattress is right for you. With a divine mix of pocket springs and memory foam, this medium plush mattress was made to deliver you a restful and rejuvenating night's sleep. The memory foam provides even support for your body by distributing your weight across the surface of the mattress, making for a better night's sleep. Pocket springs reduce partner disturbance and allow for greater independent comfort, so you and your partner can sleep equally in comfort. Combined with the Choice of Ensemble bed base you'll have the perfect combo for cool autumn sleeping, at a perfect price! 
Available for the next-day delivery in the Sydney metro area - why not call our sales team today to see if your size is in stock?
Comfort of Memory Foam
The Comfort Plus gives you lasting comfort and support that memory foam mattresses are renowned for. Enjoy minimal partner disturbance and greater independent comfort for each sleeper, while soothing your body in soft high-density fibre padding.
Box Wall Construction
The mattress comes with boxed wall construction providing the support that extends all the way to the edges, giving you extra room to move by maximising your sleeping area.
Comprehensive 5 Year Warranty
The Comfort Plus Mattress is made from high-quality materials to withstand the test of time, giving you a long-lasting product with quality comfort and support, backed by a 5-year manufacturer warranty for peace of mind. The base comes with a 2-year warranty
This is a five-star verified customer reviewed product!

Data sheet
Promotion

30% OFF

Minimise Partner Disturbance

Yes

Composition

Pocket Springs (Minimise Partner Disturbance)

Guarantee

2 years

Level Comfort

Gently Firm Feel

Mattress Thickness

26cm

Product Type

Base Deal
Specific References
UPC

2210